Hugo Kostelni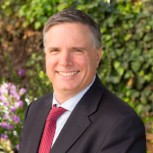 Hugo is a member of Towers Watson's Proprietary Reinsurance Solutions group which develops innovative reinsurance solutions for clients. His background includes accounting, audit, financial planning, and mergers & acquisitions. Prior to joining the firm, Hugo began his professional career as an auditor in the financial services group of Coopers & Lybrand. He was the controller at an "A" rated, (Class IX) professional liability insurance group where he was responsible for both the financial and accounting operations including reinsurance and tax planning. Hugo manages the West Coast and Hartford offices for the Brokerage business and is the practice leader for Professional Liability.
Hugo has been married for over 20 years. Hugo and his wife, Judy, have been blessed with three children. The family is active in the Church (e.g., Eucharistic Minister, Confirmation Teacher, Lector, Alter Server, etc.) and has in the past served on Parish Counsel. Hugo has served as Treasurer and on the board for local community club. Hugo enjoys reading, cooking and outdoor activities.
Education and Credentials
Hugo is a Certified Public Accountant (CPA) and also has the designation Associate in Reinsurance (ARe). Hugo is a member of the Pennsylvania and the American Institutes of CPAs.
He received a B.S. in Accountancy from Villanova University in 1988, graduating magna cum laude.
Hugo also received from Catholic Bible Study Basic Bible Study (2008) and Advanced Bible Study (2010) degrees from the Archdiocese of Hartford Department of Religious Education.