Social Justice Advocacy
We work toward systemic policy change that will have a positive impact on the people we serve. We champion thoughtful legislation while building relationships and influencing peer organizations, policymakers, and funders. We educate the public about the critical work we are doing in our communities and the important problems we are working to solve collectively.

Our dedication to the most vulnerable among us propels us to advocate for and seek innovative, evidence-based solutions to our community's most pressing challenges – homelessness, aging in isolation, generational poverty, the achievement gap, HIV/AIDS, inequality, and immigration. Tough issues we face with determination, tenacity, and collaborative problem solving with those we serve. It's why so many industry experts join us in our drive toward social justice and community resilience.
---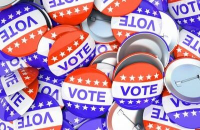 Voter Outreach & Education Initiative, San Francisco County
Voting is an essential right and privilege for American citizens, yet vulnerable individuals like many of our clients - seniors, adults with disabilities, people experiencing homelessness, immigrants, and those for whom English is a second language - often experience challenges registering to vote and casting their ballot.
As a trusted messenger to our community's vulnerable populations, we have partnered with the San Francisco Department of Elections to help our clients and staff register to vote for the November 5, 2019 election and educate them and our vast network of community partners including parishes about the city's new ranked-choice voting system. Learn more about Catholic Charities' Voter Outreach and Education Initiative.
---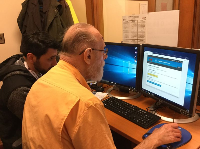 Census 2020
Every 10 years, the federal government is required to count every person residing in the U.S. through a national census. There is a lot at stake with Census 2020. Standing up for the count is one of the most powerful things you can do to support yourself, your family, and your community. Learn more about the 2020 Census.
---
Current Legislative Priorities
---
Catholic Charities Endorse's San Francisco Prop A
Catholic Charities endorses San Francisco Proposition A, allowing San Francisco to issue $600 million in bonds for affordable housing. It will create or preserve an estimated 2,800 desperately needed homes in our community. Election Day is Tuesday, November 5.
Read the San Francisco Chronicle endorsement here.