Center for Immigration Legal & Support Services
We are continuing to offer our vital legal immigration services during the mandatory shelter-in-place ordinance. As your safety and health and that of our employees is our top priority during this pandemic, we are conducting all consultations by appointment and over the phone. To start the process, please complete the registration form (scroll down on your mobile, at right on your computer) to start the process.
The first step to open a case is the initial consultation which determines eligibility for certain benefits and/or remedies. We will be offering 40 consults every Monday on a first come, first served basis. Please fill out the registration form (scroll down on your mobile, at right on your computer)  as soon as possible to secure an appointment.
If you are among the first 40 people to register, you will receive a confirmation email. On the Monday following your registration, we will call you and provide your legal consultation over the phone. If you do not get a confirmation email, please return to this web page and register for the following week.
Our key mission is to assist clients in achieving legal status and economic self-sufficiency, as well as, becoming fully active participants in the social and civic life of our communities.
We serve our clients through a variety of services both before the U.S. Citizenship & Immigration Services (USCIS) and the immigration court.
POTENTIAL BENEFITS, FILED WITH USCIS, include:
FAMILY REUNIFICATION
·    Family-based petitions
·    Adjustment of status
·    Consular processing
·    Waivers of Unlawful Presence
VICTIMS OF CRIMES or PERSECUTION
·  U Visa
·  T Visa
·  VAWA (domestic violence)
·  Political Asylum
OTHER
·  Naturalization
·  Special Immigrant
·  Juvenile Status
·  DACA (Dreamers)
·  TPS
POTENTIAL REMEDIES IN IMMIGRATION COURT, FOR THOSE WHO HAVE BEEN PLACED IN DEPORTATION PROCEEDINGS AND HAVE A HEARING BEFORE A JUDGE:
·  Bond Hearing
·  Political Asylum
·  Cancellation of Removal
WE ALSO ASSIST WITH:
·  FBI background checks for immigration purposes
·  Freedom of Information Acts (FOIA) requests for immigration files
---
Consultation Registration
All consultation appointments are full at this time. Please visit this page in June to secure a consultation through our online form.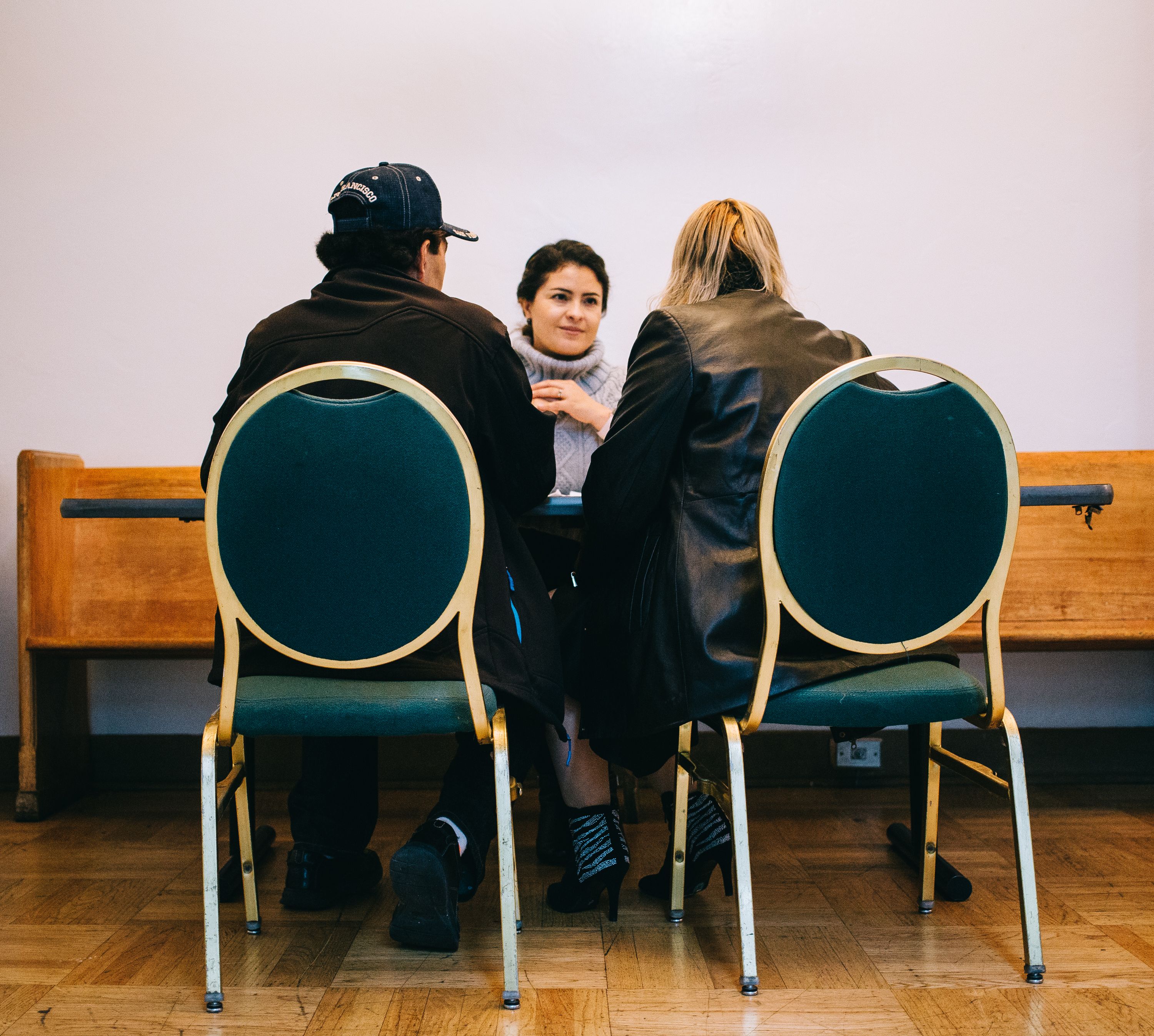 ---