Center for Immigration Legal & Support Services
The key mission of Catholic Charities Center for Immigration Legal & Support Services is to assist clients in achieving legal status and economic self-sufficiency, as well as, becoming fully active participants in the social and civic life of our communities.
Catholic Charities Center for Immigration Legal & Support Services is recognized by the Department of Justice and our staff are accredited or licensed to provide immigration counseling and representation. Through our work, we help immigrants understand the law and to know their rights. Our program is designed to advise and guide clients through the immigration process in an efficient, effective, and professionally caring manner. We serve our clients through a variety of services that include:
LEGAL SERVICES
We provide legal immigration consultations to determine the eligibility of potential applicants.  Catholic Charities of San Francisco, San Mateo, and Marin offer free or reduced-cost immigration consultations and legal advice to those who qualify.  
We reunite families and keep them together through:
   Family-based petitions
   Adjustments of Status
  Consular Processing
   Waivers of unlawful presence
We assist victims of crime and persecution through:
   U Visas
   T Visas
   VAWA
   Political Asylum
   Special Immigrant Juvenile Status
We represent clients in Removal Proceedings through: (Please note: Until January 2020, we will only be providing legal services to the clients we are currently representing in Removal Proceedings.  If you need legal assistance now, then please seek legal advice from another organization.  We can provide you with a list of several other non-profit organizations who could possibly assist you.)
   Bond Hearings
   Political Asylum
   Cancellation of Removal
We offer additional comprehensive services such as:
   Naturalizations
   DACA
   TPS
   Green Card Renewals and Replacements
   FBI background checks
   Freedom of Information Acts (FOIA)
OUTREACH & EDUCATION
An informed immigrant will be better prepared to take measures to improve their status and protect their families. Our programs conduct and participate in immigration workshops on a regular basis. We hold Know Your Rights workshops during each one of our consultations clinics. We also active participants in community events and meetings. We focus on informing immigrants about their rights, their immigration options, and also keeping them up to date about the most pressing issues that impact them. Please contact us if you would like an immigration-related workshop or presentation in your organization or community.
UNACCOMPANIED MINORS
For the past few years, the Bay Area has continued to receive a steady influx of Unaccompanied Undocumented Minors (UUM's). These are children that have suffered violence, abuse, and neglect, and have experienced the difficult journey of crossing the US Mexico border on their own. Due to their age, status, and life experiences, this is an extremely vulnerable portion of the immigrant population.
Our program has developed a robust strategy to tend to the special needs of UUM's. In addition, to providing free legal representation, the Center also offers the following services:
Leadership academies
Soccer tournaments
Mentor matching
Movie nights
Cultural outings
Thanksgiving potlucks
Yearly holiday celebrations
---
Offices & Consultations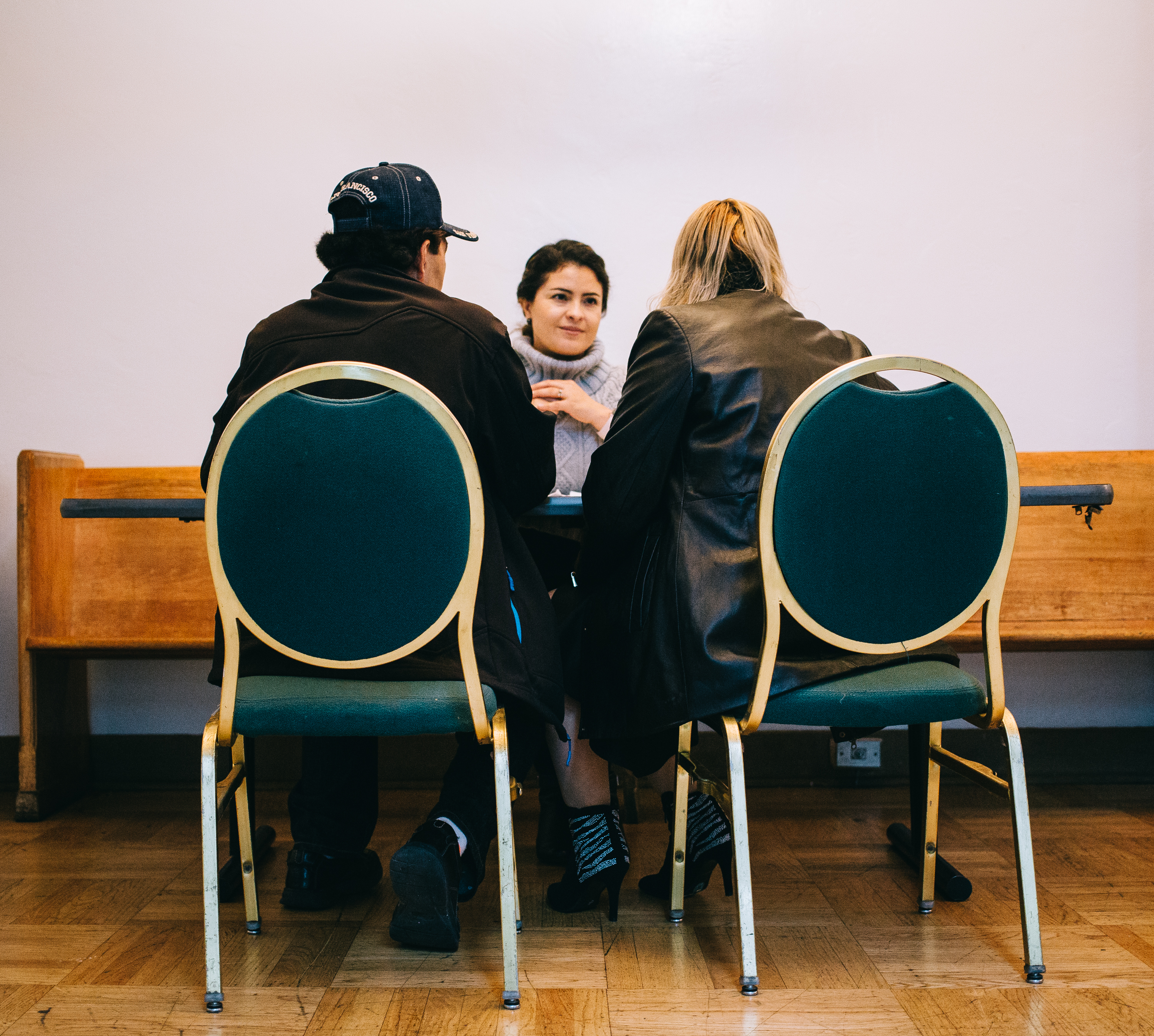 If you have an immigration emergency, please call our offices at 415 972 1238.
You have rights regardless of your immigration status. See our Immigration Resources page.
We are located at:
36 - 37th Avenue, San Mateo, CA 94403
990 Eddy Street, San Francisco, CA 94109
2873 Mission Street, San Francisco, CA 94110
INSTRUCTIONS FOR IMMIGRATION CONSULTATIONS:
PLEASE NOTE: CORONA VIRUS PROTOCOL WILL IMPACT HOW WE CONDUCT OUR CONSULTATIONS UNTIL FURTHER NOTICE:
Clients will be served on a first-come, first-serve basis. Limited tickets will be provided, starting at 8:30 am on Monday, at the locations listed above. If you are issued a ticket, we will ask for your cell phone number where you can be reached at the time of consultation.
When it is your turn for a consultation, we will call you and provide your legal consultation over the phone.