Curriculum
Curriculum
The TICDC educational philosophy is "Creative Curriculum," and is rooted in play-based experiential learning. We work to provide a conduit for natural, active curiosity and creativity. Our Arts enriched program is designed to inspire individuality, self-confidence, and an enthusiasm for discovery and learning.  To foster compassion and empathy we take time to help children negotiate conflict and talk about their feelings. We model a warm communication style and emphasize mutual respect in our interactions with children and among adults. Classroom Teachers serve as facilitators in a dynamic environment created to challenge and stimulate each child's emerging physical, emotional, social and cognitive growth. Teacher-led activities and thematic content are based on the children's expressed interests. The diversity, talents, and expertise of staff members and parent volunteers also enrich each classroom's curriculum.
Daily Schedule
A schedule of activities is posted in each classroom.
At TICDC a well-rounded, enjoyable experience includes:
Circle Time - The whole group gathers for stories, songs, and finger-play. Circle time is a time for learning from the teachers and sharing our ideas. Children practice taking turns and cooperating with their peers.  Teachers also have the opportunity to set expectations and help children know what happens next.
Child-Choice Activities - Indoors and out, children are provided a wealth of materials and experiences; from Play-Doh and paint to building with blocks, dramatic play, puzzles, riding tricycles, sand, and water play too. At TICDC children practice independence by choosing activities, playing in small groups, and cleaning up after themselves. Child choice time allows children the freedom to experiment and move at their own pace and empowers their ability to make choices.
Outdoor Play - We benefit from ample outdoor spaces where children can stretch and challenge their growing bodies.  Running, riding, jumping, dancing, ball play, building, art, and sandbox are available to children daily as they move freely between a variety of activities.
Visual Arts - Visual art activities are conducted with a process-oriented approach to encourage freedom of expression. Children explore color, shape, texture, and form through a wide variety of materials that excite the imagination. The children gain confidence and self-identity by sharing their original creations in ongoing exhibits throughout the school.
Music = A songbook curriculum taught in the oral tradition is the springboard for a whole-music approach to music education. Children learn a diverse selection of songs from around the globe and have fun expanding these songs with improvisation, call and response, shifts in tempo and volume as well as vocal styling. Body percussion and basic ear-training enhance the experience and provide a strong foundation for continued study and/or life long appreciation., as well as a foundation in mathematics. Children learn self-confidence, cooperation, and language skills while developing their musical ability.
Movement - With help from favorites like Ella Jenkins and a large selection of music from faraway places, children express themselves and expel their energy with teacher lead activities that help develop gross motor abilities, encourage imagination, and provide a social atmosphere of fun.
Science - Classrooms have age appropriate science stations where children manipulate magnets, weights, and balances, magnifying glasses and more. Simple cooking activities are a fun foundation for scientific experimentation. Outside young children learn about their world and discover its physical properties through their senses. They explore urban wildlife in our gardens and care for plants in raised boxes.
Cultural Diversity - The diversity of our Families and teaching staff represent offers a wealth of learning. Teachers and parents are encouraged to share their culture in classroom activities, stories, and songs. Whenever possible children are paired with teachers who share their home language.
Field Trips - The Bay Area is our extended classroom. Children walk to local playgrounds,  as well as exploring Treasure Island.
Anti-Bias Curriculum - The anti-bias perspective is integral to all aspects of daily Center life.  Differences are appreciated and encouraged. Oppressive ideas and behaviors are discussed at a child's level of understanding.  Empathy is emphasized when resolving conflicts and working through hurt feelings. We help children verbalize their emotions and frustrations in productive, respectful ways. Children become empowered and learn to think critically and solve problems. The anti-biased approach enables every child to develop to his or her full potential.
Center for the Social-Emotional Foundation for Early Learners
The Center on the Social and Emotional Foundations for Early Learning (CSEFEL) is focused on promoting the social emotional development and school readiness of young children birth to age 5.
All Teachers and Center Staff are trained in implementing "The Teacher Pyramid." As a Center we as staff, children and families agree to follow the following expectations for behavior:
We Are Friendly
We Are Respectful
We Are Healthy
We Are Safe
These are posted in the classrooms instead of rules. Our philosophy is to educate the children about what they can do and not what they can't do. Language is reframed to give the child positive expectations for behavior. For example, we will say "Use your walking feet," instead of "do not run."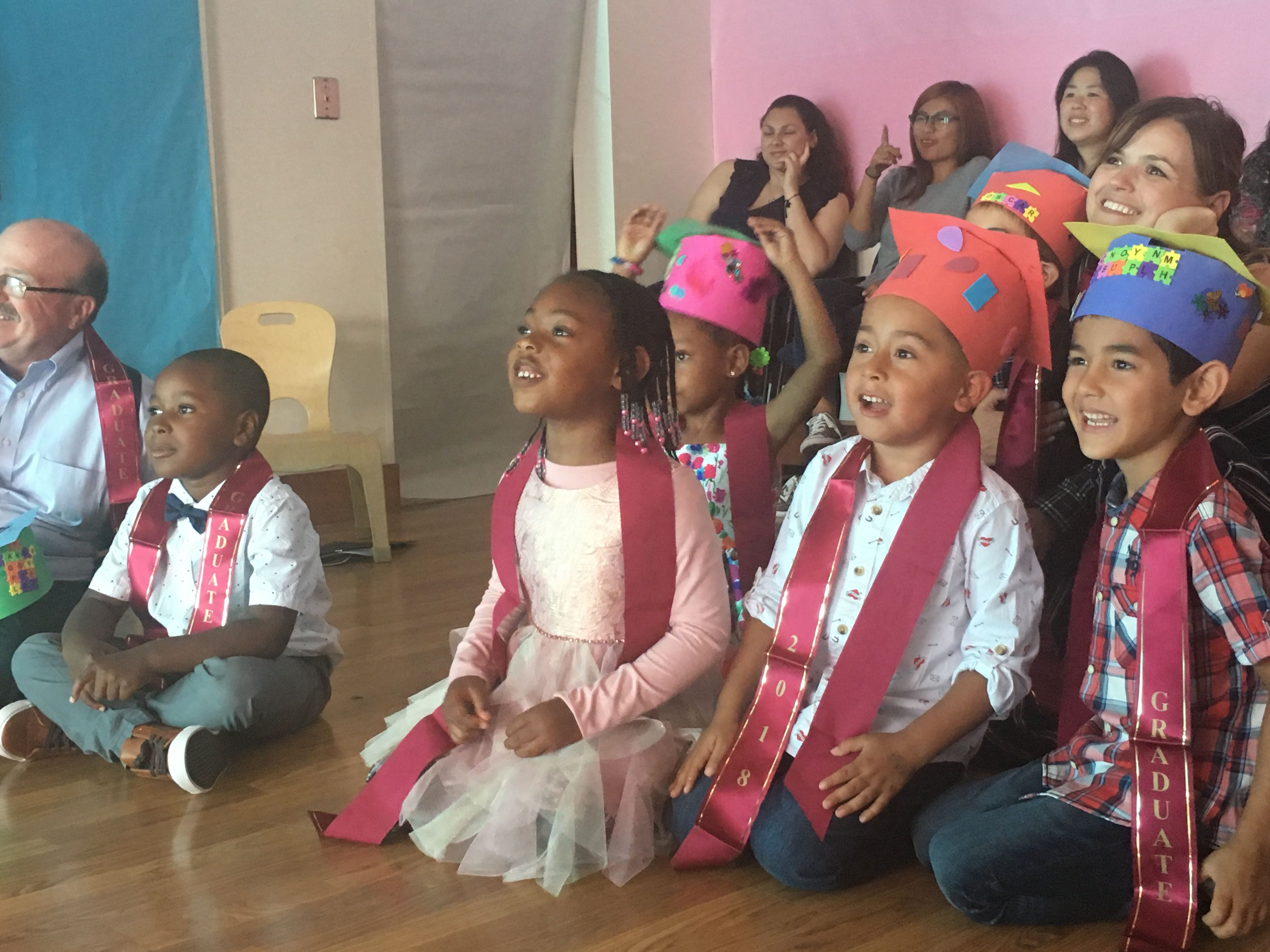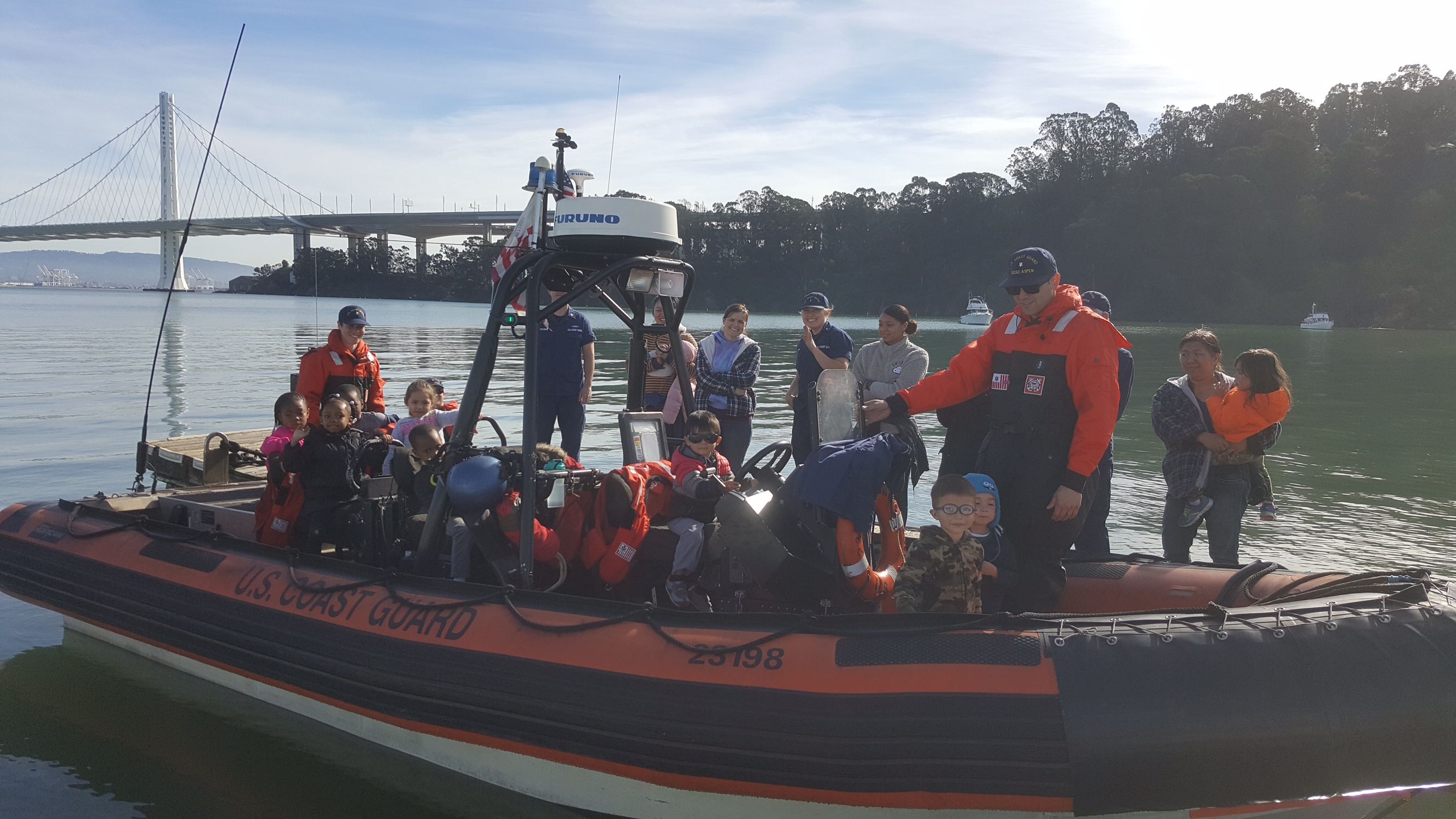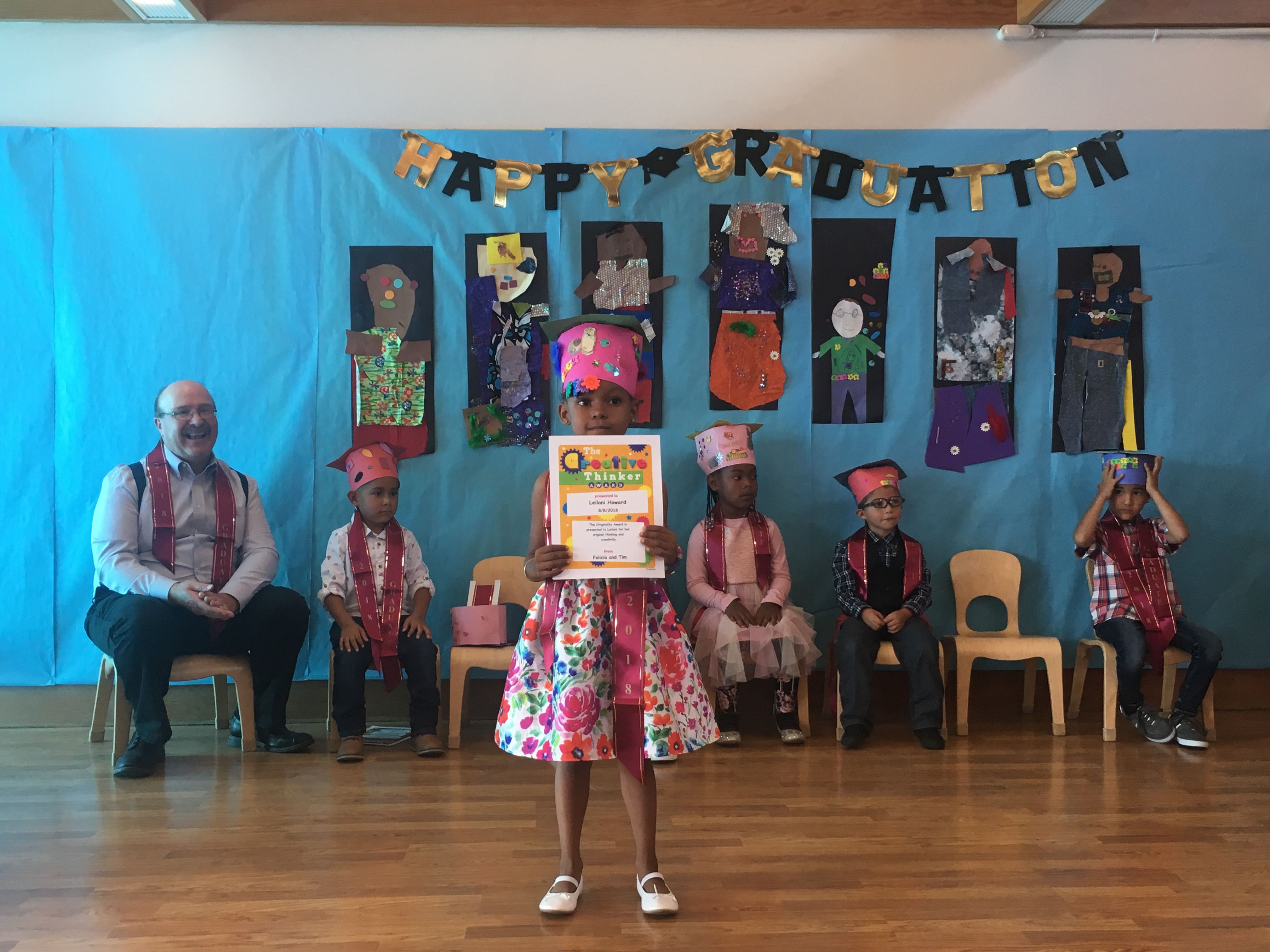 No items are currently configured.