Classrooms
Ages and Stages at Treasure Island Child Care Center
At Treasure Island Child Care Center (TICDC) we respect the unique process of each child's development. By individualizing their journey through our program we seek to enhance self-esteem and nurture inherent strengths while offering the appropriate level of challenge to inspire growth. To help in evaluating developmental progress we assess all children using the Desired Results Developmental Profile tool. This enables us to identify milestones met as well as those areas of development that are still emerging. Infants are assessed every three months, toddlers every four months and preschoolers every six months. The age ranges associated with each classroom serve only as a rough guide, as each child's development is distinct.  Parents also are required to complete an "Ages and Stages Questionnaires" (ASQ).
"Everywhere" Babies Infants – 3 months to about 18—20 months
In this classroom, each child eats, naps and plays based on their own internal clock. When a child begins to be able to follow a prescribed schedule. In this classroom, children eat and nap together. Child choice play and open exploration happens indoors and out. The developmental focus is on receptive language and gross motor ability i.e. Independent walking, climbing, pushing and pulling. "Little Pandas"  are beginning to participate in teacher-led group activities. When a child is a confident walker, is able to nap on a cot, and has strong receptive language and burgeoning expressive language skills he or she may be ready for the toddler environment.
"Runaway Bunnies" Toddlers –  about  18—20 months to 36 months
In this classroom, there is a daily schedule in place. Children are beginning to "use their words." Fine motor manipulatives such as Duplo Blocks are a new and exciting choice activity. There are also plenty of opportunities for gross motor activities such as rocking, riding, climbing, and dancing. Here a child is able to combine words to express moods, desires, and dissatisfactions, is comfortable transitioning from routine activities and can successfully participate in teacher-lead activities. For older toddlers in this classroom, the focus is on expressive language and socialization. Children are also potty training. Children's play is interactive with two or more children participating in the same fantasy scenario. Children are practicing self-regulation and beginning to share with their classmates.
"Giving Trees" and "Rainbow Fish" Preschool Rooms – 36 months to TK/Kindergarten eligible
In this classroom bonding with peers is prevalent. Children practice problem-solving and negotiating conflict. They develop fine motor skills through teacher-initiated table activities. Children navigate learning stations dedicated to math, science, Dramatic play, art, and gross motor.  Pre-literacy skills are a focus of the curriculum. Classroom children participate in Creative  Curriculum based upon their expressed interests. To build confidence and promote literacy children dictate their poems and stories and illustrate their work. In preschool children choose activities; play in small groups, and must clean up after themselves. Resolving conflicts and working through hurt feelings is the ongoing challenge. Independence, self-awareness, self-regulation, empathy, cooperation, and creativity are important attributes for a rising Kindergartener.  The CSEFEL model is a daily part of the planned curriculum.
Typically a child is ready for our preschool classrooms when he or she can:
Enjoy a single activity for 10 minutes.
Independently use the toilet.
Participate in family-style meals.
Express their natural curiosity verbally.
Children must be potty-trained to enter the preschool classes.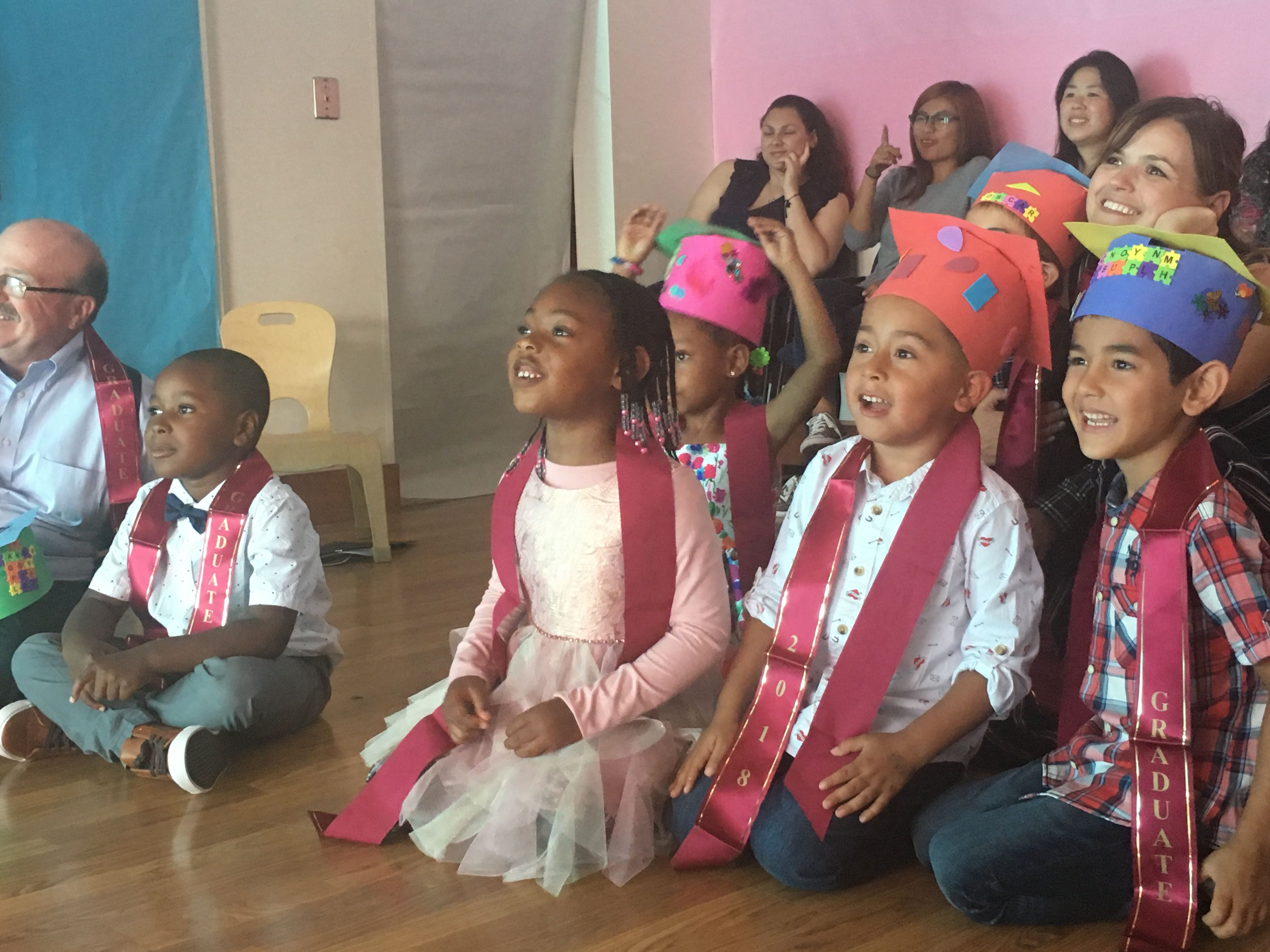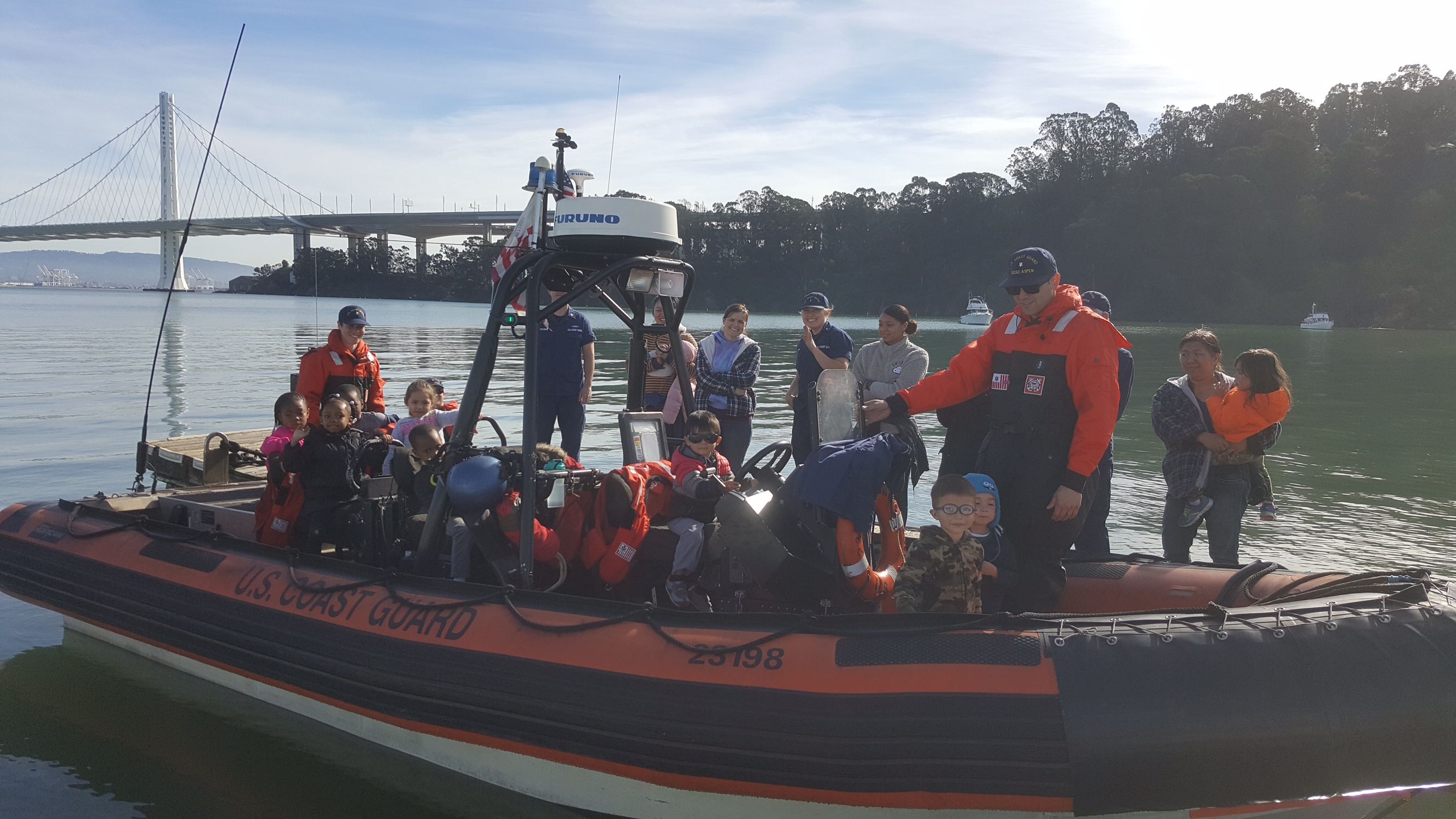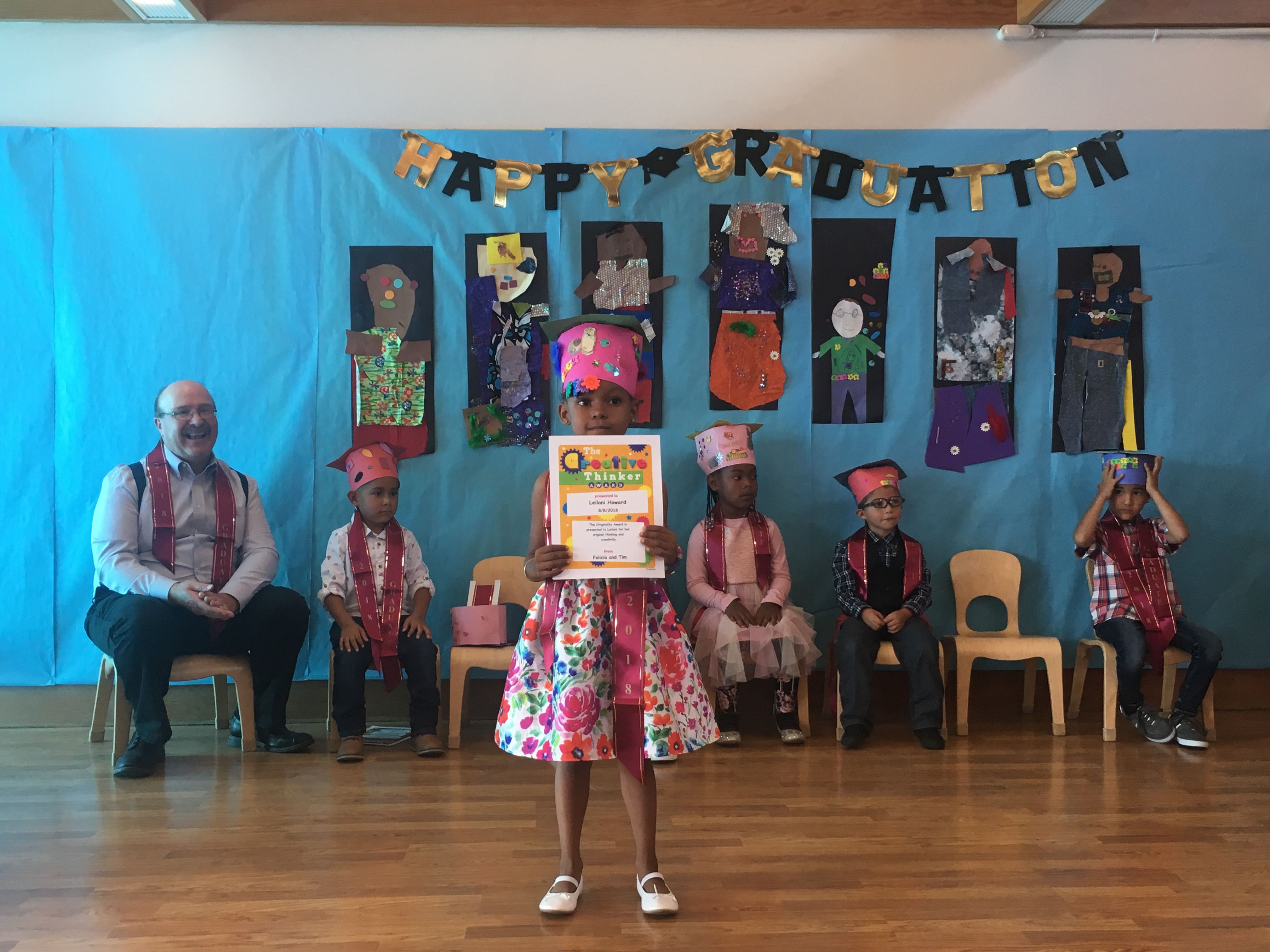 No items are currently configured.