Therapeutic Equestrian Program at St. Vincent's School for Boys
St. Vincent's remains the only residential treatment program in Northern California offering innovative equestrian therapy. An increasing number of studies and anecdotal evidence point to successful outcomes of equestrian therapy for children and adults with developmental challenges and behavioral issues. Boys referred to St. Vincent's have lived through abuse and extremely experiences.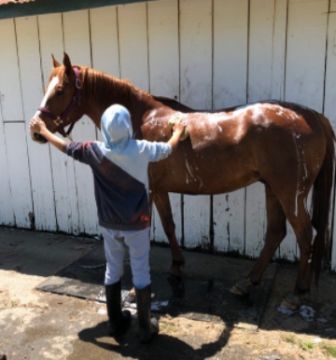 The Therapeutic Equestrian Program was introduced in 1985 to address unique challenges the boys face and to support the healing process. Children who have experienced deep betrayals and trauma at an early age struggle with trusting others, forming healthy relationships and self-regulating emotions. Animals have an extraordinary way of reaching children. Horses are highly sensitive, steadfast animals, responsive to vocal commands, voice tone, and body language. The equestrian must be sensitive and remain in control of his emotions to elicit the desired response. Healthy behaviors and emotional self-regulation are positively reinforced when working with horses. The unwavering sensitivity and consistency of the horse and the deep connection boys experience through their work, builds mutual trust and empathy for the animal.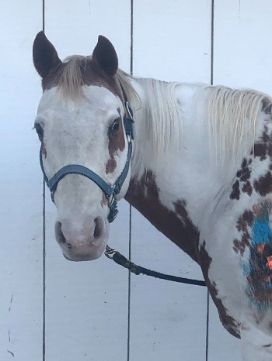 All equestrian activities are supervised by PATH certified equestrian practitioners, include learning to ride horses, guided group rides through trails on the 770-acre St. Vincent's campus, grooming and caring for the horses. The Therapeutic Equestrian Program teaches equestrian skills, life skills and fosters empathy and a sense of responsibility for another living being. Retired horses live the remainder of their lives with dignity, receiving care and attention in the paddocks on the St. Vincent campus. The program also includes care and attention for two cats, goats, chickens and roosters.
The Therapeutic Equestrian Program has been successful in helping many St. Vincent's clients. Former residents often recall that their work with the horses formed their most meaningful, positive memories and experiences. The Therapeutic Equestrian Program recently expanded to provide programming to boys, ages 12-18, who live at Catholic Charities Boys' Home, a therapeutic residential program in San Francisco.
The Therapeutic Equestrian Program facility was recently named the Eagleson Equestrian Center after former St. Vincent's School for Boys Director, Kent Eagleson. Kent spent a lifetime helping boys grow into their potential and in recognition of his retirement from over 53 years of service Catholic Charities honored Kent by unveiling the Catholic Charities Eagleson Equestrian Center at St. Vincent's School for Boys.
Volunteer at St. Vincent's Therapeutic Equestrian Program.
Return to St. Vincent's School for Boys