Voting is an essential right and privilege for American citizens, yet vulnerable individuals including those served by Catholic Charities often experience challenges registering to vote and casting their ballot. 
To help protect the right to vote for all, Catholic Charities stands with other community-based organizations in sharing these voter resources provided by local jurisdictions and the State of California.
The State of California will automatically mail a ballot to every registered, active voter ahead of the November 8th General Election. California offers early voting. 
Make sure your address is correct – if you need to update your registration information, check with your local elections department to the right.
In California, voter registration must be completed at least 15 days before any election. The last day to register to vote is October 24, 2022.
If you are experiencing homelessness, you can still register to vote. Write the address of a shelter or the cross streets of where you sleep on your voter registration form.
Online registration is available in English, Spanish, Hindi, Chinese, Japanese, Khmer, Korean, Tagalog, Thai, and Vietnamese.
If you prefer to register using a paper voter registration application, you can pick one up at your county elections office, library, Department of Motor Vehicles offices, or U.S. post office. 
To request a paper voter registration application be mailed to you, please call (800) 345-VOTE(8683) or email Elections Division staff

American Sign Language Video Guide for Voter Registration
Ways to Vote
1. Vote by Mail
All registered voters: expect to receive in the mail an official ballot with postage-paid return envelope. Local county elections officials encourage voting by mail to protect everyone's health, avoid crowds and long lines at polling places. 
After you have marked your ballot and sealed it in the return envelope, remember to SIGN AND DATE the back of the envelope as indicated.
How to send in your ballot:
• Mail your marked ballot with enough time to be postmarked on or before Election Day.
• Drop off your ballot at your local Elections Office or at one of the polling places or drop boxes in your county. (see county info to the right)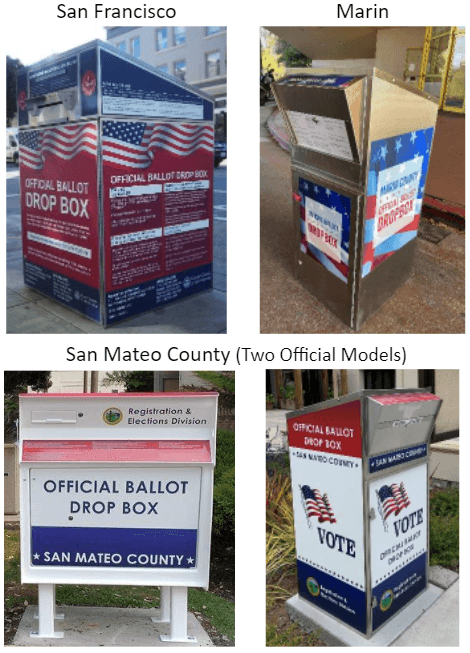 Track when your ballot is mailed, received, and counted.
2. Use Remote Accessible
Vote-By-Mail (AVBM) System
See county-specific guidelines to the right
All registered voters in California have the option of using your computer or tablet to access your ballot to download, print, and mark. Return your ballot using the official ballot return envelope you received with your original ballot. Remember to complete all sections of the return envelope and sign it. The AVBM system is compatible with personal assistive devices such as screen readers, head-pointers, and sip and puffs to assist voters with disabilities such as visual or physical impairments.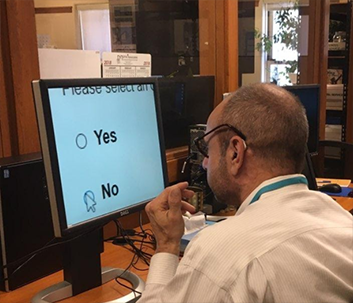 3. Vote at Your Voting Center or Polling Place On Election Day
See county-specific information to the right.