Annual Pumpkin Patch Benefiting St. Vincent's School for Boys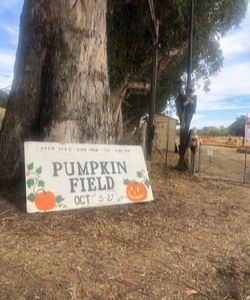 We invite you to enjoy the bounty of fall at the Godmothers of St. Vincent's School for Boys annual Pumpkin Patch at the glorious St. Vincent's campus! The Godmothers actively support the boys at St. Vincent's by fundraising and volunteering to help provide a safe, nurturing environment where the boys build self-esteem, improve social skills, and renew trust.
You'll have a great time at the pumpkin patch and perhaps catch sight of the wild turkeys that abound on the land—and your purchase will help sustain the programs so vital to the health and well-being of the boys we serve at St. Vincent's.
Visit the Godmothers' Pumpkin Patch Wednesdays to Sundays 10:00 am - 5:00 pm through Sunday, October 27, 2019.
For birthday party and field trip reservations please email Karen Louderback.