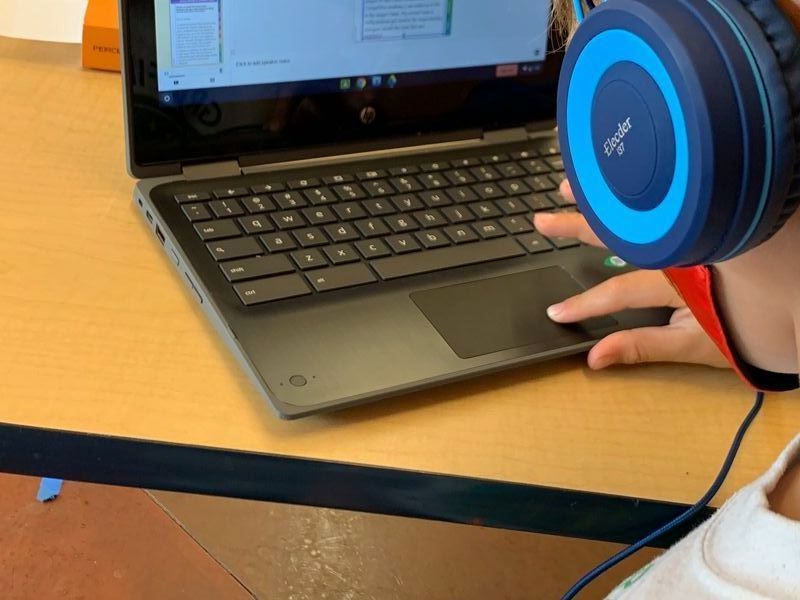 Today, Catholic Charities Maureen & Craig Sullivan Youth Services (MCSYS) opens an innovative Community Learning Hub in partnership with the City of San Francisco to address the wide range of learning needs for students who lack home internet access amidst the COVID-19 pandemic. The MCSYS learning hub is one of more than 40 hubs across the city to provide distance learning for approximately 6,000 high-need students in the San Francisco Unified School District. 
MCSYS was selected to serve as a learning hub this fall by San Francisco's Department of Children, Youth and Their Families (DCYF) based on the program's strong track records of implementing high-quality and culturally competent programming for at-risk youth.
"We have a group of 14 elementary school children from Catholic Charities 10th and Mission Family Housing program, whose parents are essential workers," says Erica Nave, MCSYS Program Manager. "The city has been amazing, improving our WiFi access and providing every child with Chromebook laptops, backpacks with school supplies, headphones, breakfast, lunch and snacks for the kids every day, as well as monthly PPE supplies for all staff and kids." 
The learning hub provides the children a safe space with full-day internet access and in-person programming Monday through Friday. Dedicated MCSYS staff make sure youth have the support they need to access their classes, do their daily classwork, and complete their homework. Catholic Charities Nutrition Program staff teach on-site cooking and nutrition classes and youth can take the food home to share with their families, an important service given the food insecurity that has adversely impacted our most vulnerable youth and families during the pandemic. Children also engage in afternoon physical enrichment activities provided by nonprofit partner, Playworks, in the courtyard of the same multi-story building that MCSYS and Catholic Charities 10th & Mission Family Housing share to provide affordable housing, case management and family support services under one roof.
"Many young people in San Francisco are struggling with being away from their friends and the support systems they have outside of their homes, and some students don't have the space or resources to successfully participate in distance learning from home," said San Francisco Mayor London Breed when the city announced the initiative in July. "It will take a village to address the wide range of learning needs for our City's children and youth during the COVID-19 pandemic, and the Community Learning Hubs will provide a much-needed resource for our most vulnerable students."
 Nave enthusiastically agrees, stating: "Staff and I are really excited to be offering a safe place for children this fall. We anticipate our hub programming will continue until children can safely return to school. Together with the City, we're making an immense difference and impact."