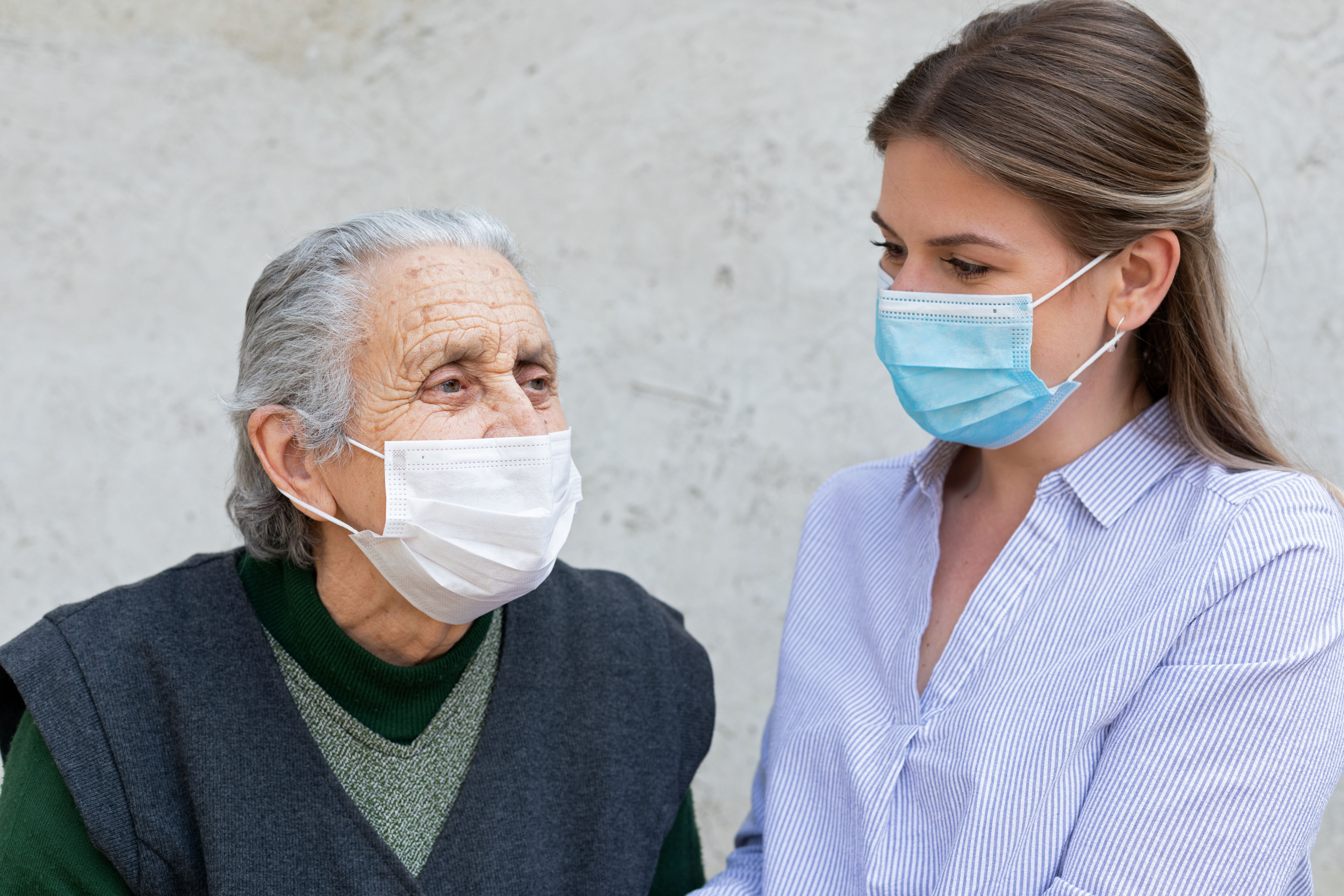 They are the cleaning crews and housekeepers who quietly disinfect our homes and offices, the dishwashers and bussers of our favorite restaurants. They are the gardeners who manicure our lawns, and the nannies who love and care for our children. They are also the 7,800 resilient undocumented immigrants our Catholic Charities Center for Immigration Legal & Support Services helped apply for and receive nearly $4 million dollars in coronavirus aid from the State of California.
As a part of California Governor Gavin Newsom's historic and unprecedented Disaster Relief Assistance for Immigrants (DRAI) program, our tireless employees spent countless hours on the phone during six intense weeks, answering thousands of calls from people who lost their jobs and incomes because of COVID-19. In each case, the callers were struggling undocumented immigrants desperate for the $500 in aid allocated to each qualified adult by the State.
There is so much need in the undocumented immigrant community that numbers some two million people in California that our hotline partner, RingCentral thought their phone system was being attacked. A whopping four million calls flooded our phone system in just six weeks.
The DRAI project required us to look into the lives of those who walk invisibly through our communities yet contribute greatly to them. And it is chilling.
Hundreds of these vital members of our community have relied on their local food banks because with children at home, there is no free breakfast and lunch. And no one, absolutely no one, had enough for next month's rent, food, or utility bills. We are witnessing history, the history of our undocumented community as they battle more than shelter-in-place.
In approving these applications, our employees read hundreds upon hundreds of letters from undocumented immigrants about how COVID-19 has affected their lives. A job lost meant a kind employer let an employee sleep in the back room of a restaurant. A husband who contracted COVID-19 was forced to isolate from his wife and children, but where could he go? Parents with primary school educations found themselves in the position of helping their children learn remotely, and yet those very children had to help their parents apply for DRAI because of language, educational, and/or technology barriers.
These are the people in our community who leave no footprint. Yet without them, our economies would collapse. The DRAI funding is just a drop in the bucket. No matter how hard we worked on this project, we will serve less than 10 percent of the undocumented in our communities. And those lucky enough to have been one of the more than three million calls we received, who were lucky enough to get the right verifying documents to us by text or email, will receive only $500.
We know there are many more undocumented individuals and families struggling under the worry and financial and health burdens of COVID-19. At Catholic Charities, these vibrant neighbors do not live in the shadows. We see, hear, and are committed to them. Our work continues every day – now and beyond the pandemic.
Learn more about California's DRAI project, the people in need, and hear from Marirose Piciucco, Chief Counsel of our Catholic Charities Center for Immigration Legal & Support Services in this KTVU FOX2 News online article and news segment.