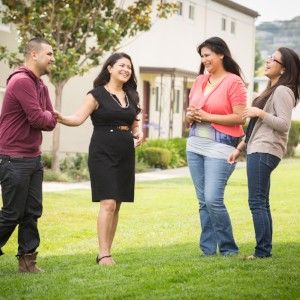 We are pleased the United States Supreme Court upheld Deferred Action for Childhood Arrivals (DACA) today in a 5-4 decision. It is a stunning victory for Dreamers who came to our country as children and are now contributing, young adults. They are integral to the makeup and fabric of our country.
While the decision is an important step forward for Dreamers who have been living in limbo, the Supreme Court ruling does not speak to the legality of DACA. Rather, the ruling found the Department of Homeland Security's (DHS) decision to terminate DACA as "arbitrary and capricious" under the Administrative Procedure Act (APA). How DHS will proceed in regards to DACA remains to be seen.
We do know that the Supreme Court's decision offers respite and hope to hundreds of thousands of Dreamers who contribute to our country on every front, every day. The decision enables Dreamers to continue to rely on the work and educational opportunities DACA affords them. We will continue our support and legal advocacy for Dreamers on their ultimate path to U.S. citizenship.
Today is a win in our fight for equality, opportunity, and fairness.
Blessings,
Jilma L. Meneses
Chief Executive Officer, Catholic Charities
Marirose Piciucco
General Counsel, Catholic Charities Center for Immigration Legal & Support Services