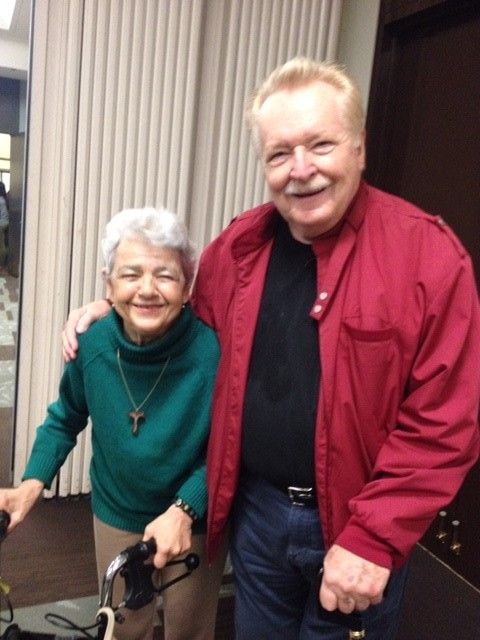 The California Handicapables has found a new home with Catholic Charities.
Founded in 1965 by Nadine Calligiuri, herself afflicted with cerebral palsy, California Handicapables has been providing adults with disabilities living in San Francisco and surrounding counties a place to meet for monthly Mass, lunch, and general fellowship. As a valued partner, Catholic Charities had been offering oversight and much-needed structure to their organization, specifically in the areas of volunteer management and client registration.
Upon an offer from its board of directors, Catholic Charities San Francisco will formally include California Handicapables within its Aging Support Services. The board felt fully incorporating California Handicapables under the umbrella of Catholic Charities' Aging Support Services was a natural progression in the relationship and crucial to the on-going success of the 54-year old organization.
"Catholic Charities plans to move the services forward working with other collaborative partners, the Interfaith Council, and our religious communities," said Patty Clement, Catholic Charities Division Director, Aging Support Services. "We will reach out to people with disabilities who have become isolated with the hopes of reconnecting them to their community while offering services to enhance their lives to break the isolation barrier."