LOAVES & FISHES AWARD DINNER AND GALA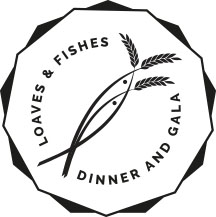 Save the Date!
Save the date for the 22nd Annual Loaves & Fishes Awards Dinner & Gala supporting our vital programs that serve vulnerable individuals in San Francisco, San Mateo, and Marin. Our event will take place Thursday, May 2, 2019 with the location to be determined.
We are thrilled to announce that Lloyd H. Dean, President and CEO of Dignity Health is this year's Loaves & Fishes Award for Faith in Action honoree! 
For more information about our 2019 event, please contact Pat Gallagher, Catholic Charities Chief Development Officer, at pgallagher@CatholicCharitiesSF.org or 415.972.1231.
Loaves & Fishes Awards and Dinner Gala 2018
On Thursday, May 24, 2018 we celebrated the power of extraordinary charity and justice to change lives every day at the Catholic Charities 21st Annual Loaves & Fishes Dinner and Gala at the Palace Hotel.
We were honored to award Kathleen "Katie" Cardinal with the 2018 recipient of the Loaves & Fishes Award for Faith in Action.
Special guest entertainment was provided by internationally celebrated musical virtuoso, Ethan Bortnick.
Proceeds from this event directly benefit Catholic Charities services fighting homelessness and supporting families.
Event Program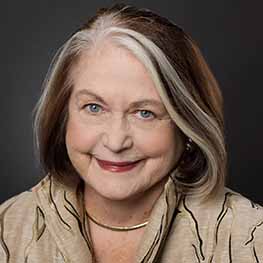 About Kathleen "Katie" Cardinal, recipient of the 2018 Loaves & Fishes Award for Faith in Action
During her nine years as Catholic Charities Board member and Director Emeritus, Katie has brought unwavering commitment to those in need – and a passion for social justice. As former Board President of Children's Hospital Medical Center and Chairwoman of the Board at California Pacific Medical Center, she has been the forefront of systemic change in San Francisco.
Two-term President of the Junior League of San Francisco, she also served on numerous Boards including San Francisco University High School, Friends of Laguna Honda, the International Museum of Women, Women's Legal Defense & Education Fund, and her alma mater, Smith College. She serves on the Advisory Councils of San Francisco Village and Opera Parallel.
She is passionate about solving civic issues and improving our community.
ABOUT ETHAN BORTNICK
Seventeen-year-old global music sensation and Guinness certified "World's Youngest solo musician to headline his own concert tour," Ethan Bortnick and his band performed a powerful and entertaining concert. Ethan's award winning PBS Concert specials have been seen by millions in the U.S. and abroad. Ethan's concert features him playing and singing the perfect mix of his original songs, current radio hits, tunes by the Beatles, Michael Jackson, Chopin, Billy Joel, Neil Diamond, Broadway hits, pieces from The Great American Songbook, and much more. Ethan has been featured on countless national television shows, including multiple appearances on The Tonight Show, Good Morning America, and Oprah, where he was named one of Oprah's All-Time Smartest, Most Talented Kids.
---
Thank you to our generous sponsors for their contribution to a special evening:
Presenting ($100,000)
Visionary ($50,000)
Change Maker ($25,000)
Bobbie & Mike Wilsey Fund
Dreamer ($10,000)
Suzanne & Stephen Molinelli

Mike & Courtney Selfridge
Catalyst ($6,000)
Nicholas Andrade & James McDermott

The Messmer Family Foundation

Frederick & Kristine Silva
Partner ($3,000)
Dominican Sisters of San Rafael

Jilma Meneses & Nathan Reynolds
Friend ($1,500)
Christine & Brooks Crawford

Donald & Jacqueline Jacobberger

Barbara & Neal McGettigan

Carrick & Andy McLaughlin

Frank & Barbara Moller-Wentworth

Judge & Mrs. Claude Perasso, Ret.

Sisters of Charity of Cincinnati

Rev. Msgr. John Talesfore
Questions? Contact events@CatholicCharitiesSF.org or 415 972 1273