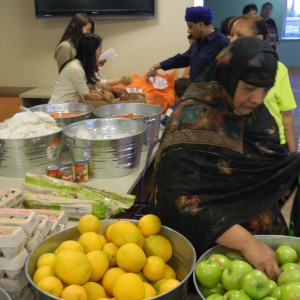 We are seeking the support of volunteers, both group and individual, to assist with the program's Thursday food distribution to families and seniors.
11:30 am - 2:30 pm with a half-hour break for lunch from 1:00 to 1:30
Every Thursday the seniors and families at our 10th and Mission Community Housing and Edith Witt Senior Housing receive healthy produce and other food from the SF Marin Food Bank.
Once we receive your email, you will get a reply asking you to fill out the application and we will contact you with steps in applying.
Thank you