Congratulations to our 2019 Catholic Charities CYO Athletics Hall of Fame Inductees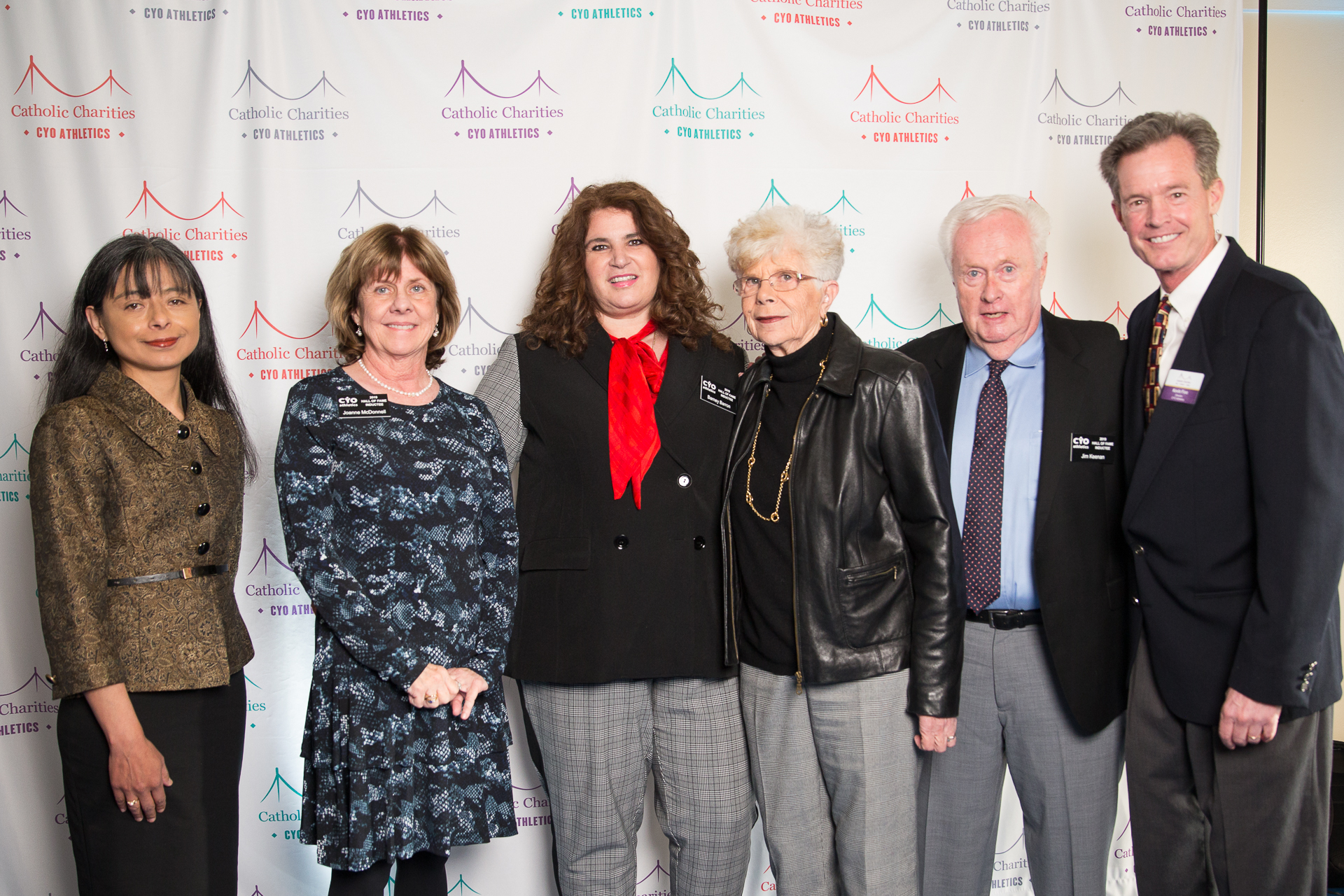 On March 23, 2019, Our Catholic Charities CYO Athletics Hall of Fame Dinner honored individuals who have distinguished themselves by championing the core values of leadership, team play, and good sportsmanship central to the mission of CYO Athletics. 
Held at the Father O'Reilly Catholic Charities CYO Center, this year's event  honored three stellar individuals who have been deeply committed and instrumental to the success of CYO Athletics:
Barney Barron – Instrumental in developing the St. Paul of the Shipwreck program as Athletic Director and coach, Barney served on the original CYO Athletics Board and chaired the second Board during the late 1960's where he spearheaded changes that created a self-sustaining budget rather than relying on general funds of the Catholic Youth Organization.
Jim Keenan – Starting his CYO career as a player at St. Cecilia then coaching at age 18, Jim was the Athletic Director and coach at St. Anne and St. Thomas the Apostle from 1962-1973, and served from 1968-1973 on the original CYO Athletics Board, focusing on fundraising, the budget, and rule changes.
Joanne McDonnell – Currently in her 22nd year as St. Brendan Girls' Athletic Director, Joanne coached during the start-up of the girls' programs at Corpus Christi, helped initiate the girls' soccer program in 1988 at City College during the years before CYO could access SF Recreation & Park fields for girls, and served as a CYO Athletics Advisory Board member from 2002-2011.
2019 Coaches in the Spotlight
We also highlighted the great work and dedication of our four 2019 Coaches in the Spotlight:
Leo Cinco, St. Stephen
Dan Mauer, St. Peter Church, Pacifica
Lynda Simpson, St. John the Evangelist
Erick Solares, St. Elizabeth
Thank you to our sponsors and everyone who made Hall of Fame 2019 a success!  
View more event photos on our Facebook page.
View videos of this and past years CYO Athletics Hall of Fame on our YouTube channel.