All Hands on Deck for Mini Coast Guard Training!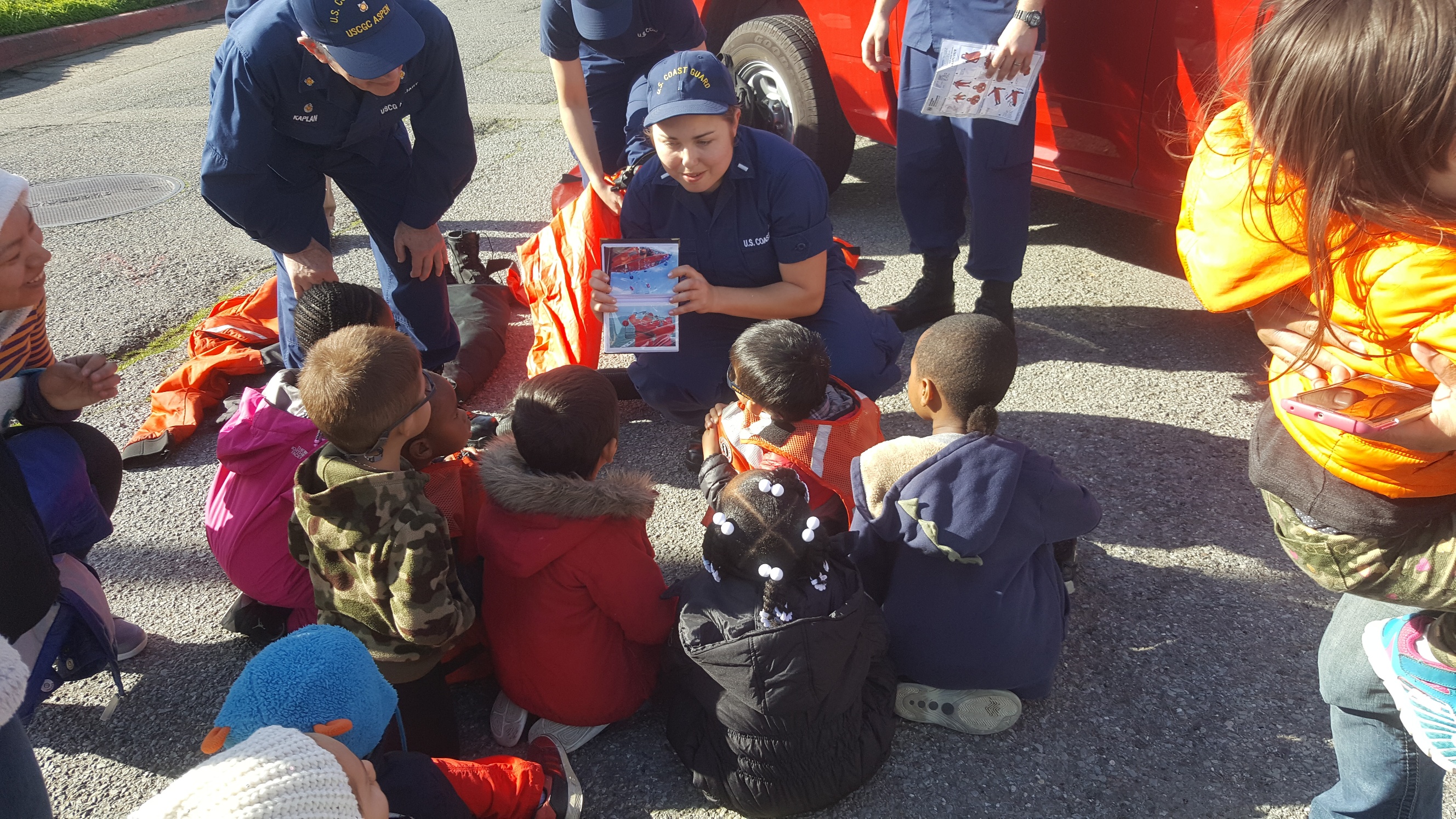 U.S. Coast Guard Lieutenant (LTJG) Carolyn Smith's interest was so piqued as she jogged by our Treasure Island Child Development Center (TICDC) that she broke her run to speak with Kathie Autumn, TICDC Program Director.
Kathie shared that 95% of the families served at TICDC are low-income and reflect the multicultural character of San Francisco. At the Center, little ones are encouraged to explore the complexities of their world through creative arts, social interaction, enhanced play and nature studies. Our goal is to give the children in our care with a well-rounded stimulating experience, which will prepare them for engaged learning through elementary school and beyond.
Carolyn was in and eager to create an engaging, fun volunteer activity for herself and team. After talking through concerns about preschoolers and water safety, she and Kathie hatched a plan to introduce 12 little ones ages 3-5 to the Coast Guard!
The first step was to familiarize the kids with the Coast Guard. Carolyn and her coworkers visited the classroom of wide-eyed kids to explain what the Coast Guard is, what they do, and how their equipment works.
Two days later, four teachers and a parent volunteer shepherded 12 giddy preschoolers onto MUNI for the trek across the island so they could see Carolyn and her Coast Guard cohorts at work. The gleeful kids tried on life vests, sampled dehydrated military food, and boarded a giant Coast Guard life raft! Everyone returned to TICDC excited, happy – and exhausted.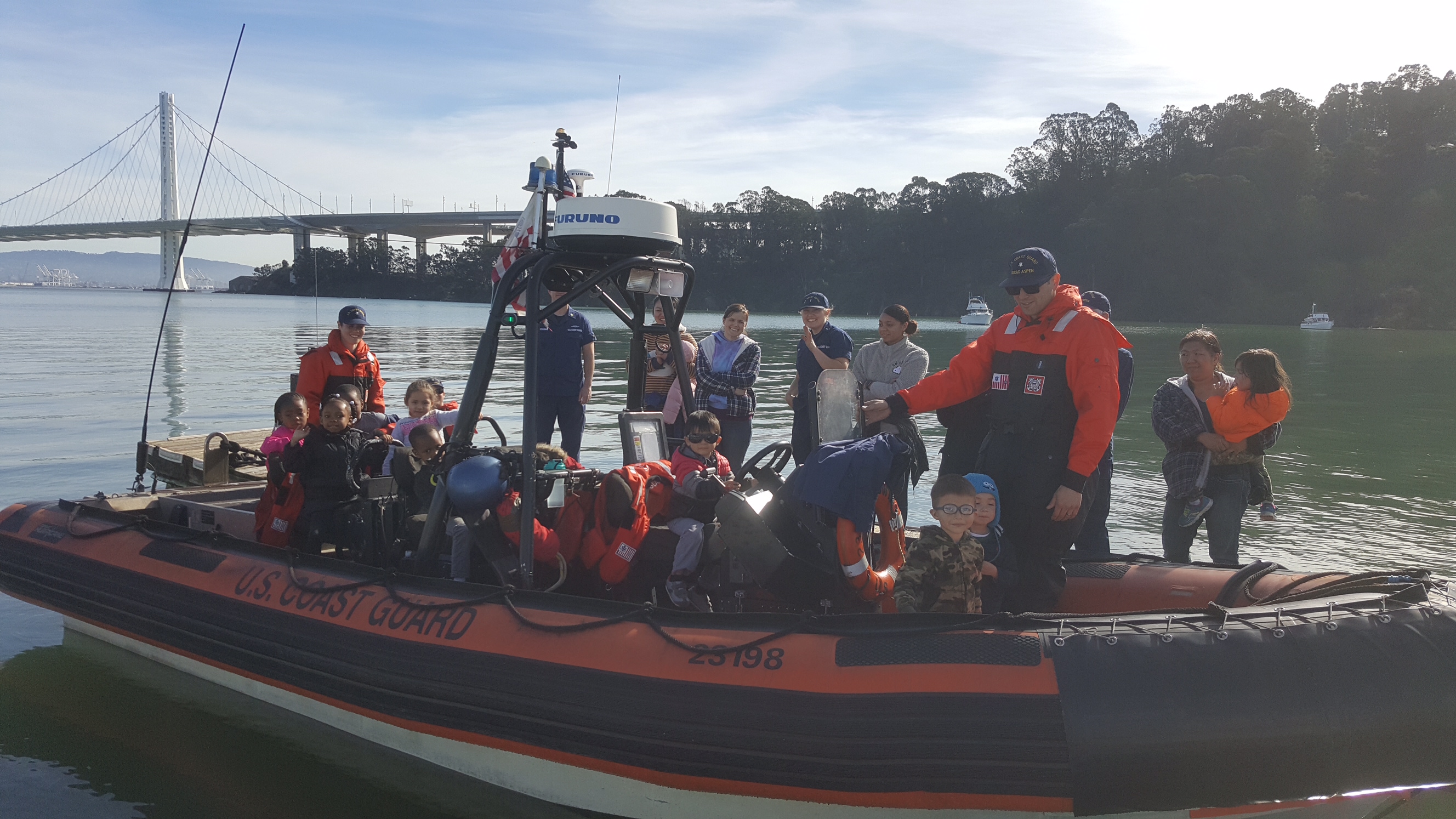 We hear Carolyn and her Coast Guard colleagues had such a great time they plan to volunteer again when they are stationed back at Treasure Island, which is often.
We are grateful to the Coast Guard for their warmth, energy, vision, and generosity to some of our smallest clients. It is volunteers such as they that create community, build bridges, and inspire kids to dream!
Share your time and talents with our community by volunteering – we'd be thrilled to have you!