ABC News, Telemundo, & Univision: Futbol con Corazón in the News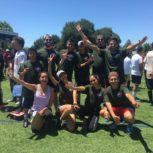 Our third annual Futbol con Corazón soccer tournament was a rousing success, bringing together several hundred community members and volunteers in support of our unaccompanied minors – children who left their families and fled their countries to escape persecution, abandonment, exploitation, serious deprivation, and/or violence.
Under the stewardship of Diana Otero, Program Director for Refugee & Immigration Services San Mateo, community members and unaccompanied minors joined forces on 16 teams to compete on the pitch, under the hot sun for the day's championship title. This year for the first time, the event had a fundraising component that to date has raised $30,000 for the Catholic Charities unaccompanied minors program in San Mateo. Sponsors include: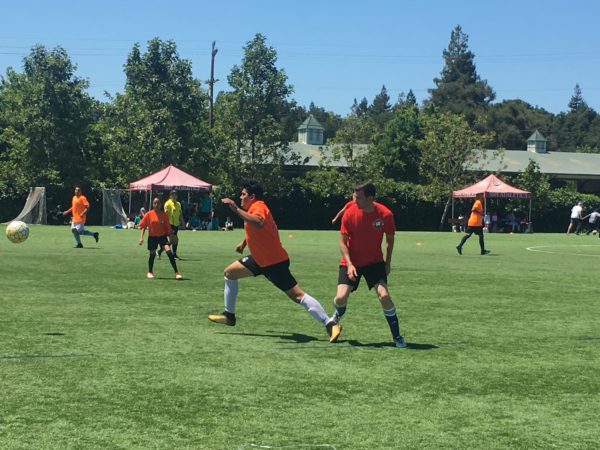 • Archdiocese of San Francisco
• Box
• Consulado General de Mexico
• County of Santa Clara
• DOME Construction
• Multicultural Institute
• Recology
• Redwood City Fire and Police Departments
• Salesforce
• San Mateo Credit Union
• San Mateo County Sheriff's Office
• Silicon Valley Community Foundation
• Warren Slocum, San Mateo Supervisor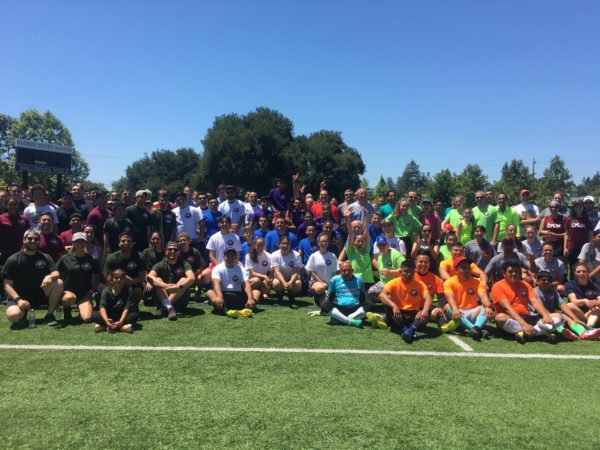 Check out our great television coverage from ABC 7 News, Telemundo, and Univision bringing the plight of these kids, our program that serves them, our advocacy efforts, and Catholic Charities into focus on the weekend news.
Participants and attendees were enthusiastic about the event and are eager to join forces again next year in support of our unaccompanied minors. And the kids felt welcome, appreciated, and valued.