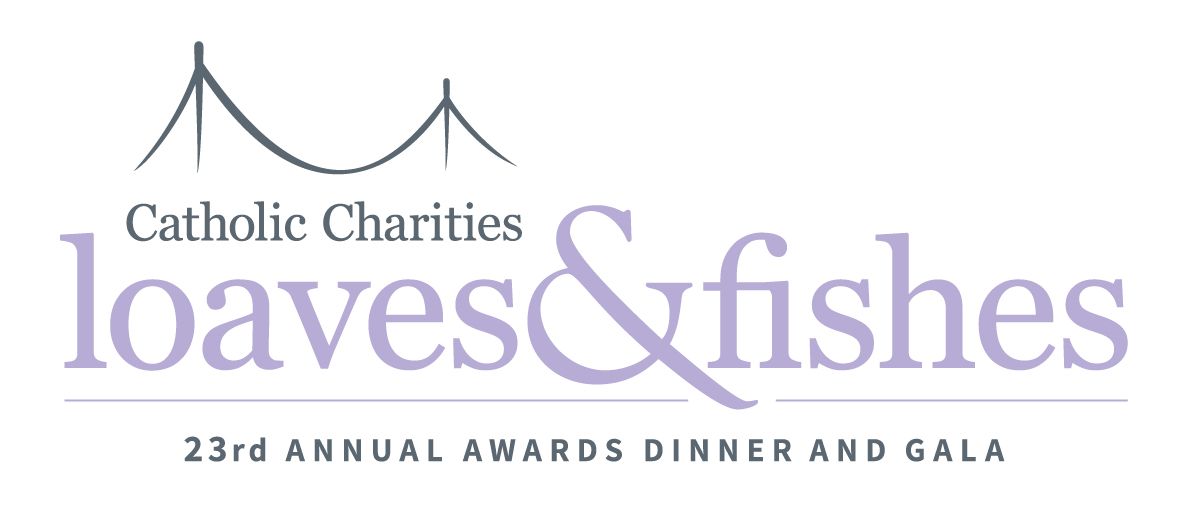 Loaves & Fishes 2020
~ Postponed ~
Catholic Charities extend our sincerest gratitude for your generous support of our 23rd Annual Catholic Charities Loaves & Fishes Awards Dinner and Gala.
We have postponed this event to May 2021 due to this unprecedented time of coronavirus and the shelter-in-place order.
Thank you to our wonderful supporters who partnered with us to sponsor, purchase tickets, and donate to Loaves & Fishes this year. The need is greater than ever and we truly appreciate that you are graciously allowing us to put your gifts toward critical programs this year. As never before, we need your support.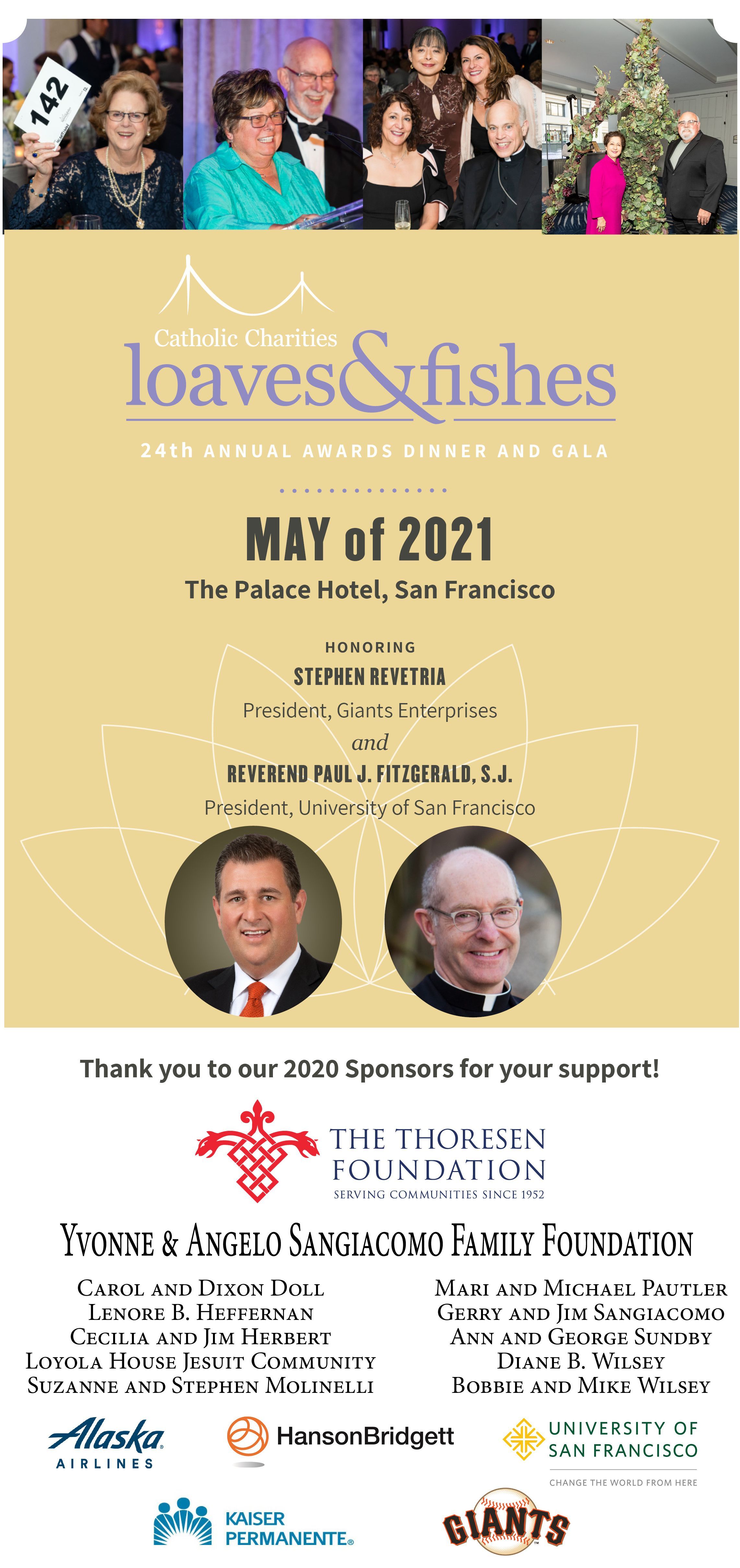 Complete List of Loaves & Fishes Event Sponsors
Alaska Airlines
Dale and Sharon McCarthy Allen
Jack and Sue Boland
Ted Borromeo
Adriana Dahik
Marti and Stephen Diamond
Carol and Dixon Doll
Dominican Sisters of San Rafael
Mr. and Mrs. John J. Duggan
Jerilyn Gelt
Kathy Grogan
Lisa Handley
Hanson Bridgett LLP
Lenore B. Heffernan
Cecilia and Jim Herbert
 Jacqueline and Donald Jacobberger
Kaiser Permanente
Jacqueline and Steven Kane
Heidi and Jay Leupp
Annette Lomont
Loyola House Jesuit Community
Joyce and James Molinelli
Suzanne and Stephen Molinelli
Mutual of America Foundation
Lawrence Nibbi & Sergio Nibbi
Mari and Michael Pautler
Mary Ann and Michael Pietro
Jack and Jennifer Pohlman
Ann and Bill Regan
Connie and Bill Ring
San Francisco Giants
Gerry and Jim Sangiacomo
Yvonne & Angelo Sangiacomo Family Foundation
Sisters of Charity of Cincinnati
St. Brendan School
St. Ignatius College Preparatory
Ann and George Sundby
Roselyne C. Swig
Taube Family Philanthropies
The Thoresen Foundation
University of San Francisco
Father Ken Weare
Diane B. Wilsey
Bobbie and Mike Wilsey
as of 3/28/2020