Jilma Meneses Honored by Congresswoman Jackie Speier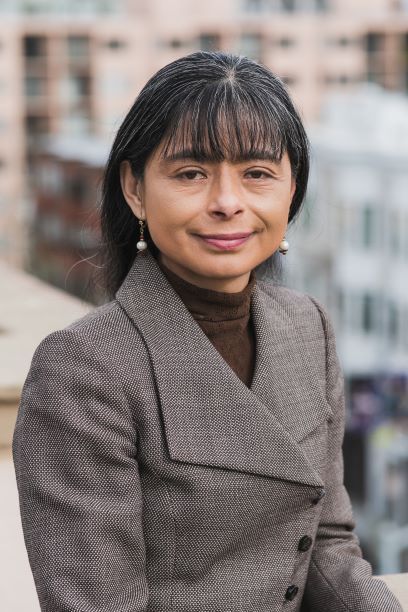 We are pleased to share that Jilma Meneses, Catholic Charities Chief Executive Officer, was recently honored with Congresswoman Jackie Speier's Americans by Choice Award. The award bestowed by Congresswoman Speier, California's 14th Congressional District Representative, recognizes immigrants who have made an impact on and serve as an inspiration to their communities.
Originally from Central America, Jima came with her family to San Francisco at the age of five and grew up in the Mission district and Daly City. Lauding Jilma for, "tirelessly upholding the values of this nation," Congresswoman Speier spoke of Jilma's many valuable contributions to the pursuit of social justice and for embracing vulnerable individuals and families throughout her career.
As an immigrant herself and a Naturalized US Citizen, Jilma has an intimate understanding of the challenges newcomers face as they become fully active participants in the social and civic life of our communities. Her experience helps guide the services we provide the more than 1,300 immigrants we serve annually in our Center for Immigration Legal & Support Services across San Francisco, San Mateo, and Marin.
Click here for the video of Congresswoman Speier honoring Jilma with the Americans by Choice Award.
Please join us in congratulating Jilma for her Americans by Choice Award.