Holiday Family Sharing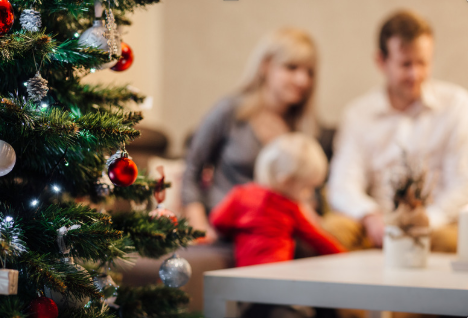 Family Sharing
During the holidays, your generosity can have a big impact on the families Catholic Charities serves. Giving through our Family Sharing program is easy and lets families know they are not alone. Give individually or gather members of your church or workplace, friends, family, and/or neighbors to give collectively. Catholic Charities will match you with families hoping for the joy of the holidays.
Help a single-family or a dozen. You choose how many families you can help and the family size you are comfortable sponsoring.
Once you decide to participate, we will send you a list of the individuals in your family, their ages, and wishes for the holidays. We will also tell you a little about their circumstances. With the list in hand, you shop for the family and bring the unwrapped gifts to the address we provide. This is a direct gift from you to the family and brings holiday cheer, as well as, the knowledge that other people care about.
How it works:
Select the size of your family.  Give as an individual, a family, or a group
We send you the names and ages of family members and their holiday wish list.
Commit to the match and purchase the suggested gifts on the family's wish list.
Deliver your gifts between December 5-15, 2019 to the program address we provide.
The suggested budget for each child's gift is $35-50 and adult gifts is $25-35.
  The sponsor range depends on the size of the family you select:
 Family of two – $120-170
 Family of three  $180-255
 Family of four $240-340
 Family of five $ 300-425
 Family of six $ 350-510
 Ready to help make a family's holiday joyous? Submit this form Family Sharing Application
Happy Holidays from all of us at Catholic Charities. Your generosity to our neighbors facing hardship changes lives and strengthens our community. Thank you.