As never before, we need your support.
You can take comfort knowing Catholic Charities is here in a crisis. Just as we did after the 1906 earthquake and during the HIV/AIDS crisis, today we are providing our critical sevices during the CORONAVIRUS PANDEMIC, ensuring our vulnerable neighbors remain housed, fed, and cared for with compassion and respect.
We are an essential partner to our community.
THANK YOU FOR GIVING GENEROUSLY.
Matching Gift
and
Volunteer Grant
information provided by

---
OTHER WAYS TO GIVE
Make a gift by phone: To make a gift by phone call 415 972 1276
Make a gift of stock: To initiate a gift of stock, please follow the instructions on the Stock Transfer form. Please fax a copy of the completed form to Catholic Charities Development Office when the transfer is made with your broker.
Download the Stock Transfer Authorization Form
Make a gift by check: Please make checks payable to Catholic Charities, and mail to:
Catholic Charities
990 Eddy Street
San Francisco, CA 94109 
Catholic Charities is a 501(c)(3) non-profit organization. Our tax identification number is 94-1498472.
---
JEREMIAH'S STORY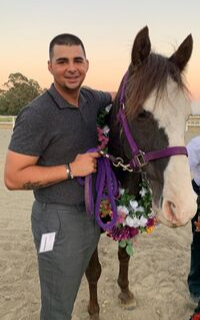 By the time Jeremiah found himself at Catholic Charities St. Vincent's School for Boys, he had lived with seven foster families and at two residential centers. He was nine years old. Set in the hills of San Rafael, St. Vincent's was a place like none other he had experienced—it offered him respite, healing, growth, friendship, space, and fresh air. He lived there for four years.
Like all of the boys at St. Vincent's, Jeremiah participated in the Equestrian Therapeutic Program, where he learned to trust again through the bond between boy and horse. He joined the Saturday Wrangler group under the direction of Kent Eagleson, then Director of St. Vincent's, and became one of the youngest boys ever to be named Wrangler of the Year.
With the foundation he received at St. Vincent's, Jeremiah went on to attend college and is a Branch Service Representative at a local credit union. Jeremiah is a stellar example of the impact Catholic Charities has on the many people we serve as they navigate some of life's most difficult challenges.
---
ANDREA'S STORY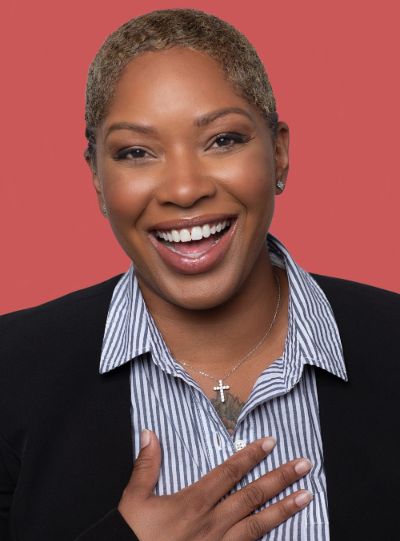 Andrea was 16 when she had her beloved son. Despite her self-determination, motivation, and grit, as a young single mom she faced the daunting challenges of raising a child on her own and keeping a roof over their heads. It was not easy. At one point, unable to pay her rent and on the precipice of homelessness, Andrea reached out to Catholic Charities.
With the guidance of her case manager at Catholic Charities Homelessness Prevention Program, Andrea received rent subsidies for six months—help that was essential to ensuring she and he son remained safely housed and together. The support also enabled Andrea to continue her studies and pursuit of a vibrant future.
Today, Andrea has a great position at Salesforce, and her son, now 13, and her daughter, age eight, are thriving and happy. She is resourceful, self-determined, and courageous—a strong role model for her children. She is grateful for the help she received from Catholic Charities and with her children, gives back to others who need help. Andrea shared her story publicly for the first time at Catholic Charities Annual Loaves & Fishes Gala and she hopes that she will inspire others to reach out when they need support—and you to give to Catholic Charities and those we serve.
---