Most Holy Rosary Chapel Resumes Outdoor Sunday Mass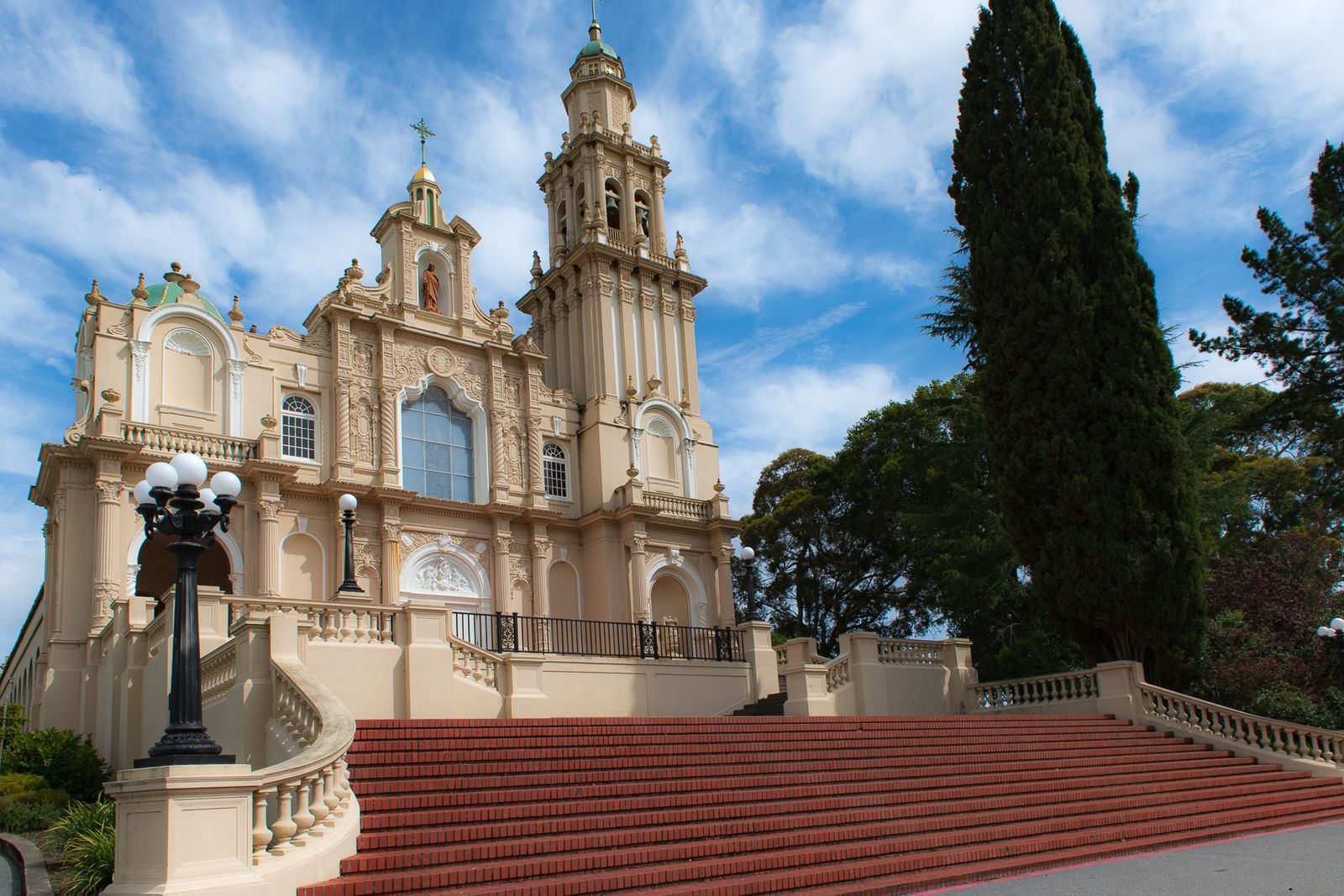 Welcome to Most Holy Rosary Chapel
Most Holy Rosary Chapel celebrates weekly outdoor Sunday Mass at 9:30 AM. Online Seat Reservations and completion of the Informed Consent Form are required for each attendee before each Sunday Mass due to current COVID-19 restrictions. 
Most Holy Rosary Chapel
St. Vincent's School for Boys Campus
One St. Vincent Drive, San Rafael, CA 94903
Sunday Mass 9:30 AM
Presider: Monsignor Harry Schlitt, Archdiocese of San Francisco
Bring your own chair, hat, umbrella for shade/sun protection in the outdoor
courtyard
SAFETY Protocols for Mass During COVID-19
Stay home if you have a fever or other symptoms. 
Sign the Informed Consent form.
Use hand sanitizer before entering and upon exiting Mass.
Stay at least 6 feet apart at all times. 
Families living together may sit together.
During the distribution of Holy Communion please ensure there are at least 6 feet between you and the person behind and in front of you.
Immediately upon receiving Holy Communion, resume the proper placement of your mask, and return to your seat.
For the safety of all, please exit directly at the conclusion of Mass.
We invite those who are unable to attend Mass to livestream Monsignor Harry Schlitt's Weekly TV Mass
We celebrate Sunday Mass in the spirit of love, peace, and solidarity with each other and all of God's creation.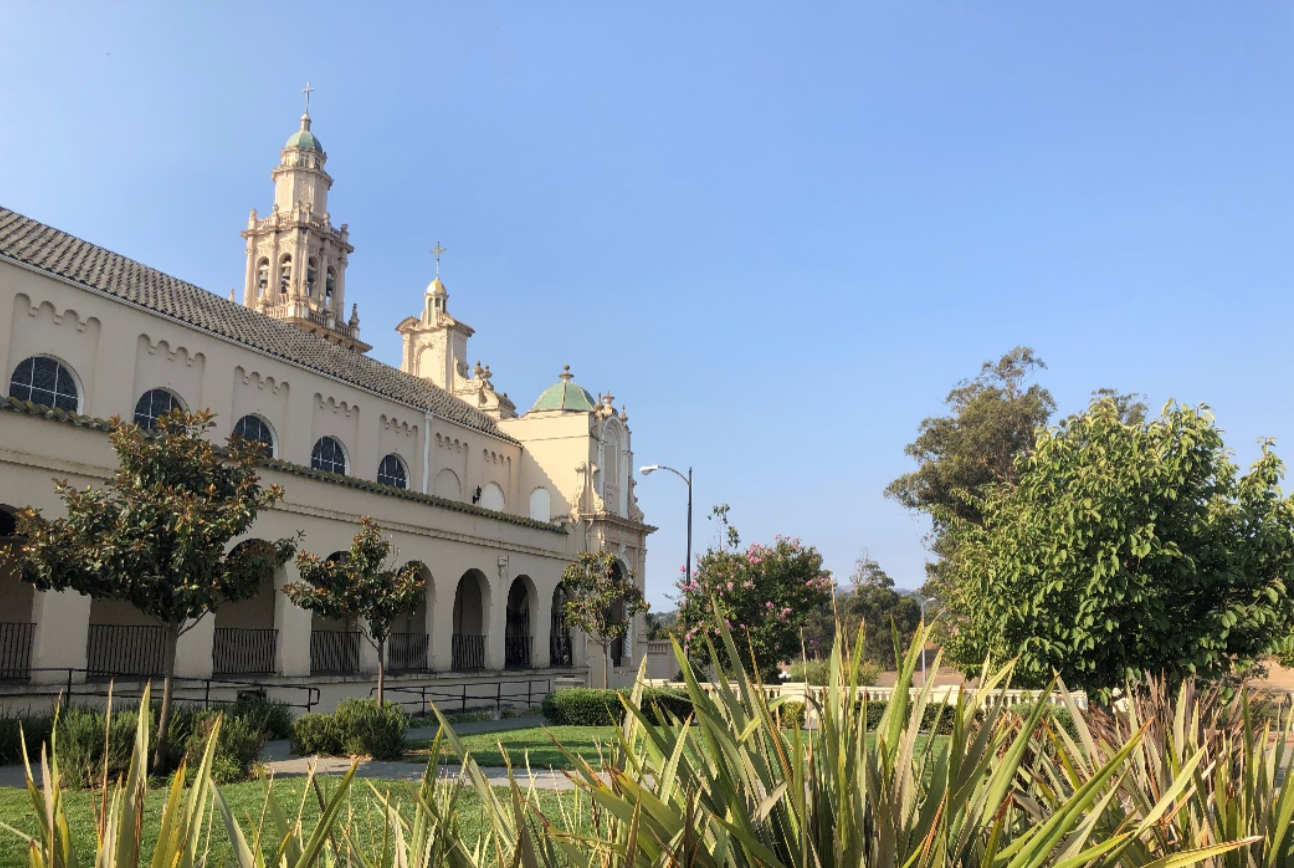 For more information about Most Holy Rosary Chapel, please email HRChapel@CatholicCharitiesSF.org.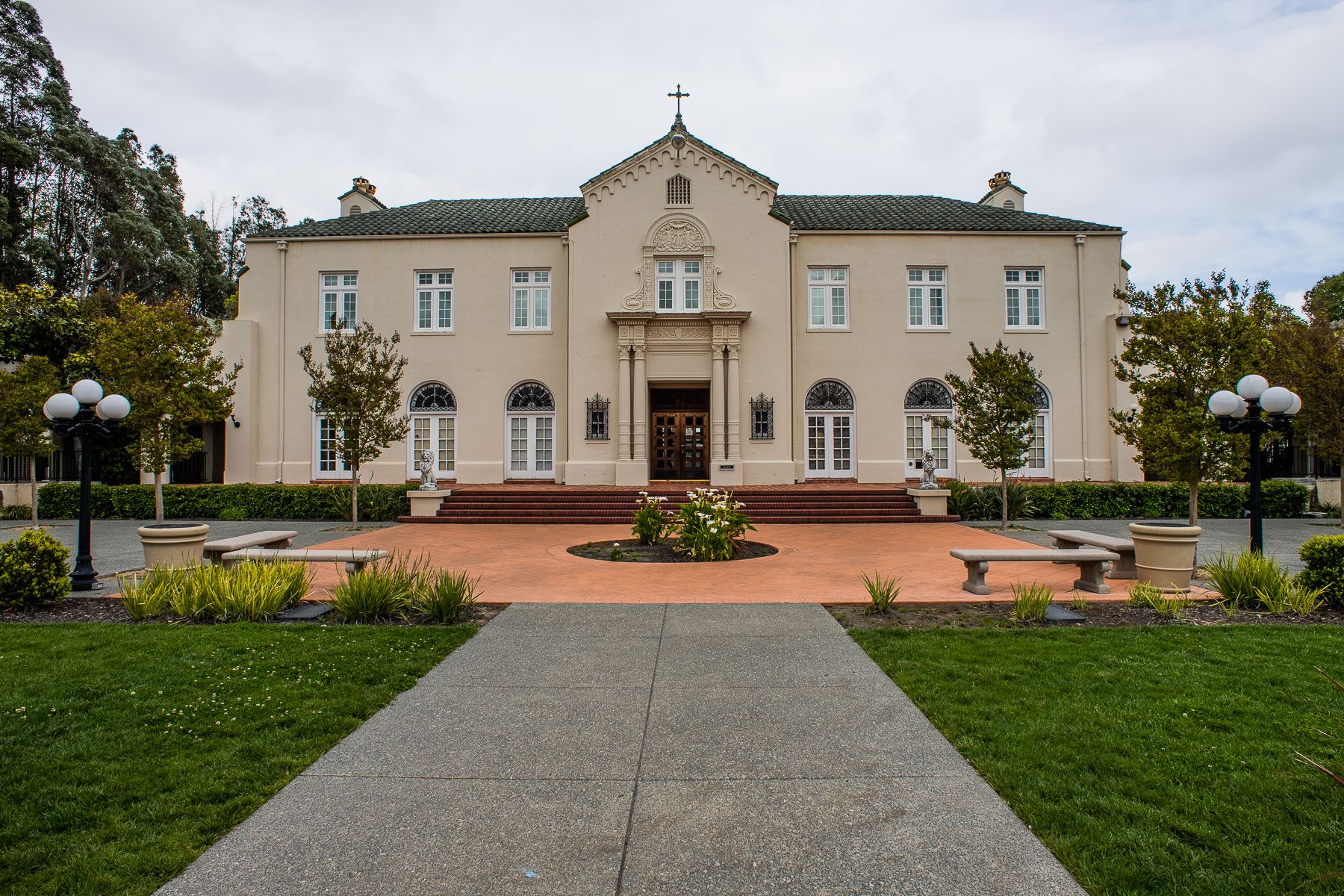 ---
Seat Reservations & Informed Consent
Easily complete the Informed Consent with your seat reservation(s) below. Your seat reservation indicates that you have read and agreed to the Informed Consent. Seating is limited according to Marin County guidelines and reservations are required before each Sunday Mass.
---
Offertory
Weekly Sunday offerings at Most Holy Rosary Chapel support Chapel operations and social services to at-risk youth residing at Catholic Charities St. Vincent's School for Boys.
You may make your Sunday offering in several ways:
Text Chapel to 76278 (address the text to 76278 and type "Chapel" in the body of the text)
Mail your offering to:
Most Holy Rosary Chapel
Catholic Charities St. Vincent's School for Boys
One St. Vincent Drive
San Rafael, CA 94903
Thank you for supporting the Most Holy Rosary Chapel community.
---