Most Holy Rosary Chapel Resumes Sunday Mass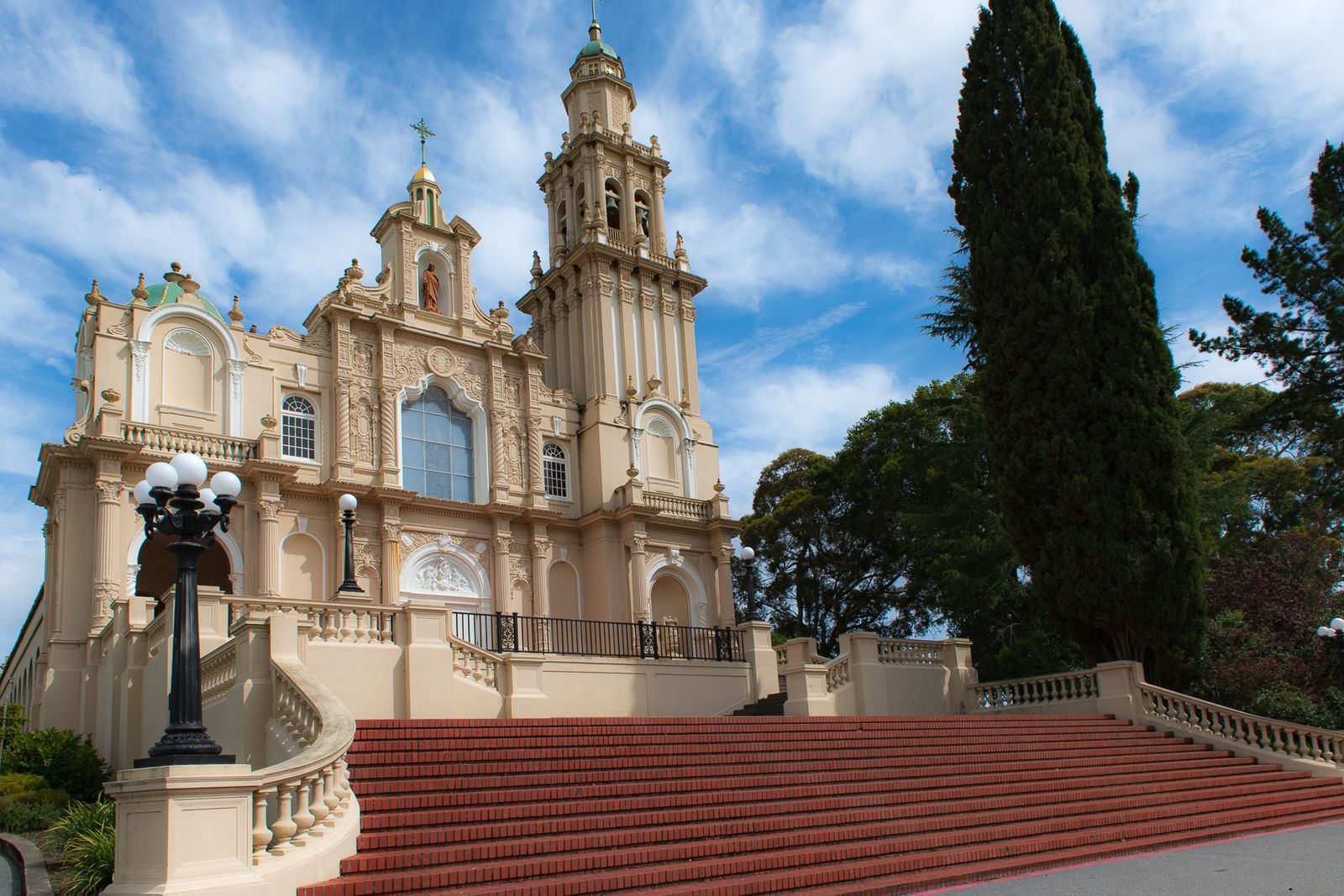 Welcome to Most Holy Rosary Chapel
Most Holy Rosary Chapel resumes Sunday Mass at 9:45 AM beginning Sunday, February 14, 2021. Reservations and Informed Consent are required for each attendee.  Reserve your seat(s) now in the online form - provided below - as space is limited in compliance with state and county COVID-19 safety guidelines.
Holy Rosary Chapel at St. Vincent's School for Boys 
One St. Vincent Drive, San Rafael, CA 94903 
Sunday Mass 9:45 AM  
Presider: Monsignor Harry Schlitt, Archdiocese of San Francisco 
Mass will be held either outdoors in the front courtyard, weather permitting, or inside the Chapel in inclement conditions. Please bring your own chair and a hat for outdoor Mass.
While indoor services at reduced capacity are now allowed, public health officials note that COVID-19 case rates remain high and urge seniors and other people with chronic conditions or compromised immune systems to find safer alternatives such as participating in outdoor services or remote streaming of services. See Marin Recovers and Best Practices for Indoor Religious Gatherings.
We invite those who are unable to attend Mass in-person to live-stream Monsignor Harry Schlitt's Weekly TV Mass.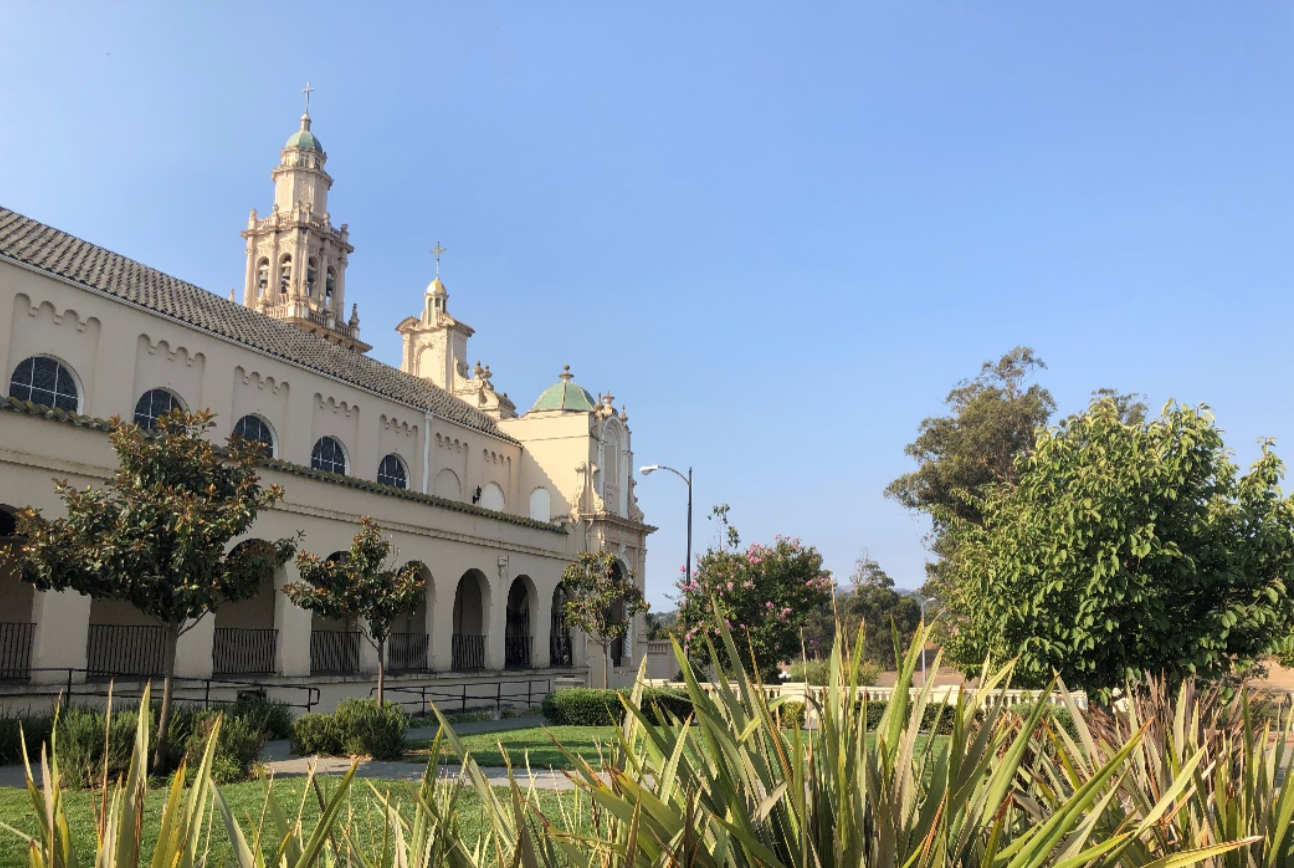 Seat Reservations and Informed Consent Required
Online Seat Reservations and completion of the Informed Consent Form are required for each attendee before each Sunday Mass due to current COVID-19 restrictions. 
You can easily complete the Informed Consent with your seat reservation. Your seat reservation indicates that you have read and agreed to the Informed Consent. Seating is limited according to county guidelines so reserve your seat now.
To protect yourself and our community, we recommend you turn on your Exposure Notifications on your mobile phone and specifically turn on California's exposure notification system, CANotify. Your phone will receive alerts if you become in close contact with someone who tests positive for COVID-19. It's easy to turn it on – and we are happy to help walk you through these steps for both iPhone and Android mobile phones.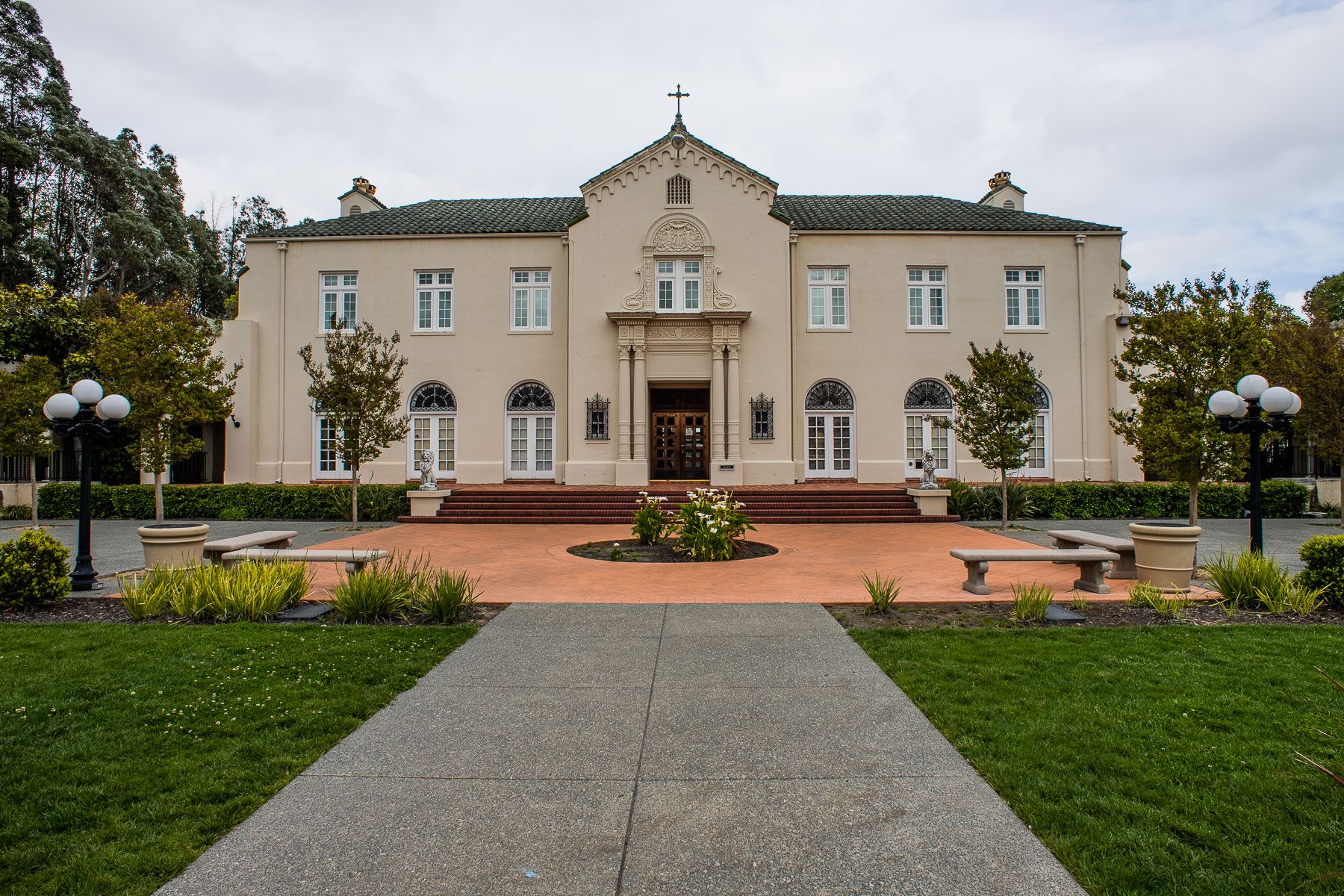 SAFETY Protocols for Mass During COVID-19
If you have been vaccinated, as Msgr. Schlitt has, public officials still require the wearing of masks, social distancing, and other COVID-19 safety protocols mandated by the Public Health Departments of California and Marin County, Catholic Charities, and the Archdiocese of San Francisco, including the following:
Stay home if you are sick, have a fever or other symptoms. 

Use hand sanitizer before entering and upon exiting Mass.

Stay at least 6 feet apart at all times. 

Households living together may sit together.

Singing is not permitted during Mass. Even with a mask, singing greatly increases the potential for broad transmission of the virus through airborne particles.

Do not share worship booklets or materials.

During the distribution of Holy Communion please ensure there are at least 6 feet between you and the person behind and in front of you.

Immediately upon receiving Holy Communion, resume the proper placement of your mask, and return to your seat.

For the safety of all, please exit directly upon the conclusion of Mass.
Offertory
Weekly Sunday collections at Holy Rosary Chapel support Chapel operations and Catholic Charities wraparound services to at-risk youth in residence at St. Vincent's School for Boys.  
 
You may make your Sunday offering in several ways:
Text Chapel to 76278 (address the text to 76278 and type "Chapel" in the body of the text)
 
Mail your offering to:
Most Holy Rosary Chapel
Catholic Charities St. Vincent's School for Boys
One St. Vincent Drive
San Rafael, CA 94903
 
We celebrate Sunday Mass in the spirit of love, peace, and solidarity with each other and all of God's creation.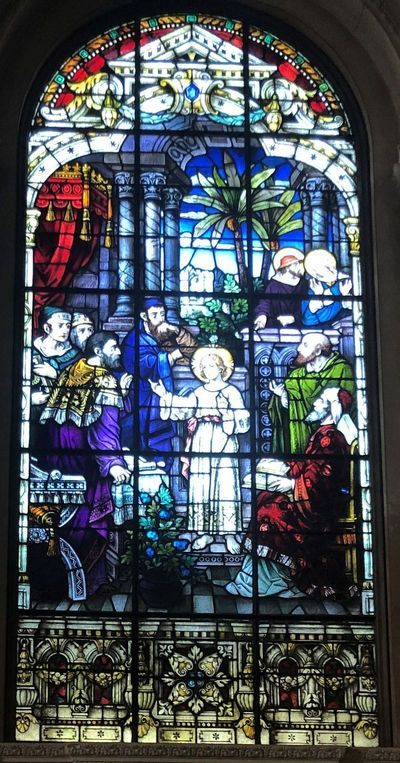 For more information about Holy Rosary Chapel, please email HRChapel@CatholicCharitiesSF.org.