Work at CYO Summer Camp in 2023!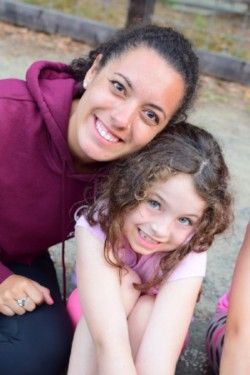 Camp Philosophy Statement:
CYO Camp
Is a faith community of caring individuals
dedicated to providing a
playful, fun-filled, challenging
Summer Camp experience
in a safe, rustic setting.
It is a place where children and youth
can discover their own self-worth,
develop relational skills,
become comfortable with and appreciative of
their natural environment,
and see all these wonders as a reflection of our Creator.
Working at CYO Camp you can expect to:
Give youth an opportunity to sing songs around a campfire, hike, sleep in a cabin, be creative, swim in pools, connect with God's creation, learn about the natural world around them, express themselves, and meet new friends.
Experience a world of natural beauty and have an excuse to spend the summer at camp playing in the redwoods.
Expand your own talents as you mentor a young person and possibly inspire them to succeed in school and college.
Meet a great group of people who share the same interests as you and live in a faith-based community.
Develop lasting friendships, Feel supported by others, and be a part of an organization with over 70 years of Catholic camping tradition.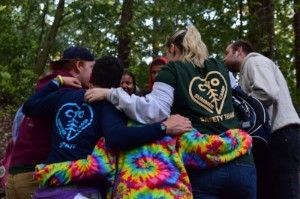 The Job
We appreciate your interest in CYO Camp. We have to tell you at the start: Working at camp is more than a job. A position as a CYO Camp staff member is extraordinarily demanding and you should only consider applying for a position if you love working with children and you are open to the personal and spiritual transformation that can happen within yourself and the children in your care. Staff members are on site 24 hours during sessions and receive time off each day. Staff also receive days off between sessions as well as limited time off during sessions in some positions.
Life at camp requires staff members to sacrifice their normal living habits and serve as role models to our campers. This job is not for everyone. Effective counselors are dynamic, energetic, and patient people who thrive on being outdoors and recognize that children need support and encouragement to become responsible adults. Successful counselors are open to their own personal growth on all levels – intellectual, emotional, physical, social, and spiritual.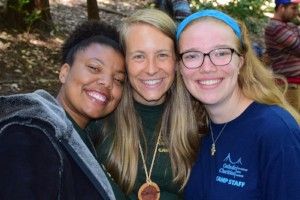 Life Long Friends
While role modeling for campers in your charge is the most important aspect of your job, being a CYO Camp staff member also provides an incredible opportunity to develop friendships with other staff. CYO Camp is a very close-knit faith community with over 70 years of history and traditions. There is something special about living and working with people who share your enthusiasm for working with children and your desire to personally expand.
Our returning staff looks forward to staff training week where they have an opportunity to meet new friends and reunite with old ones as they are trained as nurturing childcare workers. The team learns time-tested educational and nurturing skills that transfer to multiple professional childcare and education positions. At the end of the summer, you will be amazed at the friendships you have made and the many ways in which you will have grown.  See photos from past summers here.
Thank you again for your interest in Catholic Charities CYO Camp. If you have any questions, please email or call us at 707 874 0240.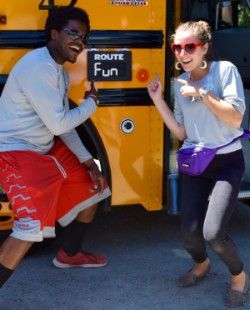 Apply Now!
Thank you for your interest in the CYO Summer Camp program. We recommend that you read about CYO Camp on our website before applying. Once you are familiar with CYO Camp and the Summer positions available, please complete the appropriate application below. The returning staff application is only for applicants who worked summer 2022.
We generally give first priority to camp staff returning from previous summers and begin staff recruitment in December. We are happy to receive your application at any time. Positions are filled on a rolling basis, which means there is no set deadline. After we receive your applications we will contact you if we are interested in scheduling an interview. Interviews generally take 40 to 60 minutes and may be conducted by telephone or in person.
---
CATHOLIC CHARITIES IS AN EQUAL OPPORTUNITY EMPLOYER and is committed to providing equal employment without regard to race, color, creed, religion, national origin, ancestry, age, sex, sexual orientation, gender identity, legal domicile status, disability, Aids/HIV status or any other characteristic protected under federal or state law. Pursuant to the San Francisco Fair Chance Ordinance, we will consider for employment qualified applicants with arrest and conviction records.