CYO Camp
Registration for CYO Summer Camp 2021 overnight programs will open on Friday March 19th at 5PM PST
Greetings from CYO Camp! We hope you and your family are well in what continues to be a very challenging time for so many. It was our sincere hope to provide our camp community with information about the programs we will be offering this summer many weeks ago. As you can imagine trying to make these decisions without knowing what the conditions will be like in regard to COVID months from now is very difficult. What we have continued to focus on is that kids will need camp in a whole new way after this past year. We would like to provide a space for campers to return to nature, be with friends, and begin to heal as soon as it is safe to do so.
This past week the decision was made to plan for overnight CYO Summer Camp starting immediately. We will spend the next two months registering campers and hiring an amazing staff to work with them in hopes of everyone returning to their camp home in a few months.
The CYO Camp Online Store is Now Open!!
Visit the CYO Camp Online Store today to find all of your favorite gear from our programs!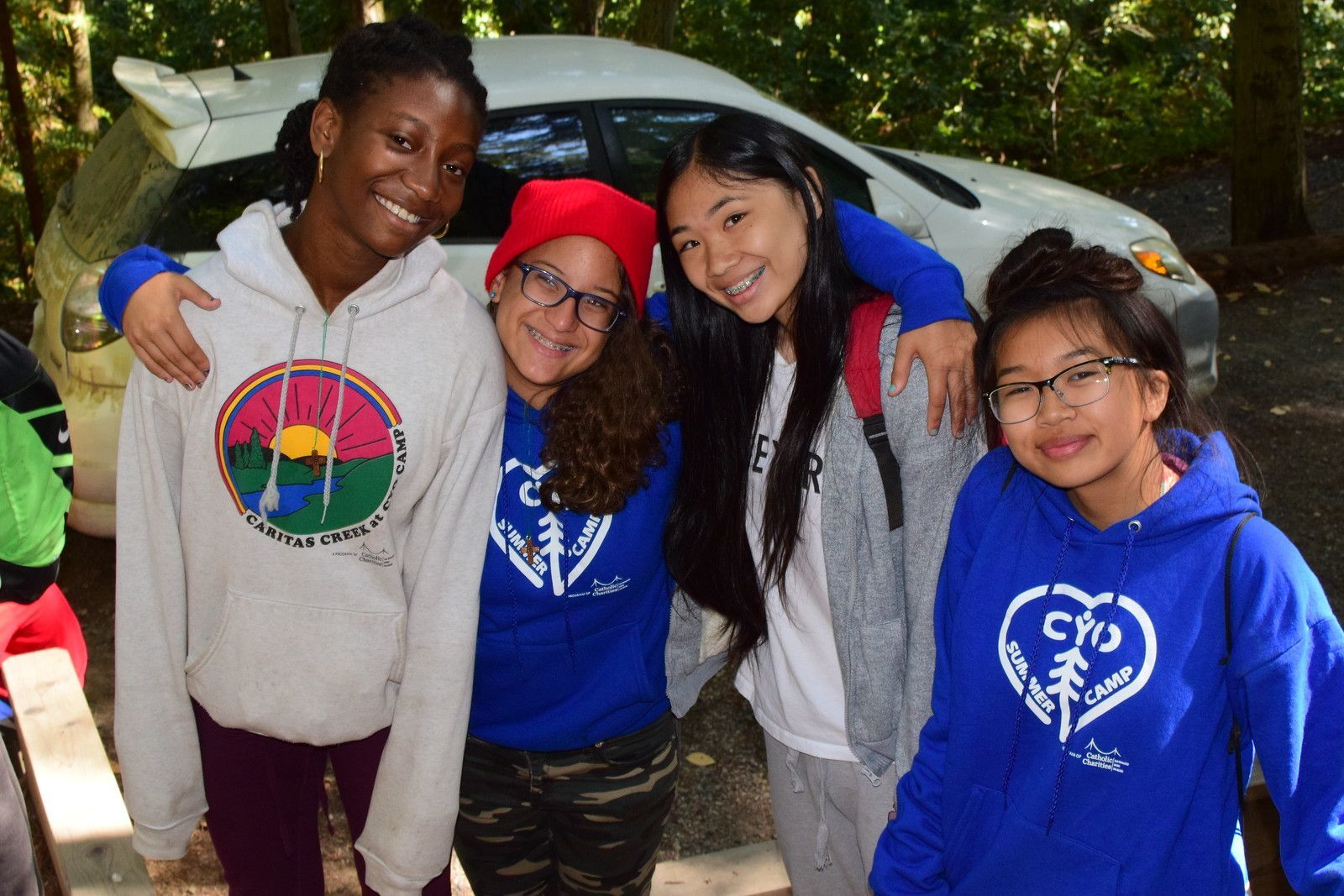 Community. Stewardship. Leadership.
Catholic Charities CYO Camp fosters the growth and development of youth through the formation of positive relationships with self, others, nature, and God. We embrace the values and traditions that have made it an exciting, educational, and memorable place for tens of thousands of youth since 1946. Programs are designed to give campers and all who visit the opportunity to develop self-confidence while making new friends and taking on new challenges as they progress from year to year.
Why Choose CYO Camp?
CYO Camp is a Catholic community where children of all religious backgrounds feel comfortable participating in youth-centered programming – including our value-based themes of community, stewardship, and friendship. These programs build upon the incredible legacy that has made CYO Camp unforgettable for campers and staff alike.