Catholic Charities CYO Summer Camp Alumni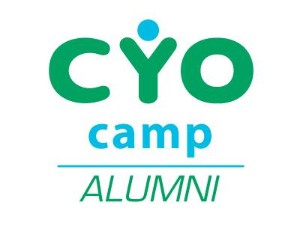 CYO Camp Alumni seeks to re-kindle the spirit of camp among every generation of alumni. We are about:
Reconnecting alumni with our contemporaries and share what is going on at CYO Camp today
Being of service; giving back to a place that gave us so much
Ensuring the viability and sustaining our beloved Camp for generations to come
If you have ever worked at CYO Summer Camp, please join us!
We are seeking interested alumni from all generations, from Summer Camp's opening in 1946 through the present day. If you have ever worked at CYO Summer Camp, please join us! Once registered, please take a moment to fill out your profile information.
Click here to sign up and visit the online community.
1ST ANNUAL CYO CAMP ALUMNI GOLF DAY HUGE SUCCESS!
SEE ALL OF THE EVENT PHOTOS HERE
The first annual CYO Camp Alumni Golf Day held on Saturday, May 20th at Northwood Golf Course in Monte Rio was a huge success. Over 50 golfers participated at the famed Alister McKenzie layout on a picturesque, perfect day to be in "God's Country". The back drop of the towering redwood trees,  green grass and blue skies made for a perfect day on the links.
Each golfer received at check-in a tournament t-shirt designed by Gwenn Connolly, a redwood necklace made by our camp staff, a Calloway golf ball provided by Marty Rea, and some other small assorted goodies.
Then, before the shotgun start to the four person scramble the rules were gone over and Paul Raia led the group in a prayer. Thanks to Mary-Rita Williamson (aka 'Mary Mac') for helping set up the golf cards with rules and score cards and for helping during the tournament.
After golf everyone traveled to near by Union Hotel, the site of many special CYO gatherings that have taken place over the past decades. Barbara and Frank Gonnella hosted golfers, their families and friends, and more fellow camp alumni to the famous Union Hotel hospitality! We ate, drank, laughed, told stories, socialized and enjoyed one another.
After the food there were golfer awards as well as some special awards and people honored. Congrats to all the golfers who participated and the groups that won as well as the contest winners.
Caren Normandin and Gwenn Connolly received the Distinguished Alumnus Award for their continued leadership and service to the CYO Camp Alumni Association. Marty Rea received The Lifetime Achievement Award for his 39 years of commitment and service to CYO. Our heartfelt appreciation to these three individuals for their continued devotion.
The last award given was to honor the memory of alum and former Camp Director, Jon Zink, who passed away this past December on Christmas Day.
Maureen ('Moe') Zink and their two son's Benjamin and Joshua, along with their families accepted an annual $1,000 scholarship in Jon's name to be given out each summer for camperships. The poster size check was presented to Moe and family. Moe expressed her gratitude to the group in a very emotional acceptance speech on behalf of her family.
The silent auction was a huge success. Special thanks to Caren Normandin and Jamie Sue Leanues-McClone. The auction netted over $4,000!!!!! Thanks to all those who purchased items. God bless you all.
Lastly, through the efforts of all the golfers and our sponsors we were able to raise a total gross proceeds of $30,000!!!! This is an amazing first go round at this event. Our efforts will help send kids to summer camp. A place near and dear to our hearts that we all know and love.
One of the main purposes of our Alumni Association is the on going "Campership Campaign". We will continue this tournament every spring in efforts to raise money, get together, and honor our special alumni. Please come back next year, spread the word, and let's see if we can raise more money, and have more fun with this new tradition.
Warmly,
Lou MacAdoo
Some quotes from the golf day participants:
"What can we say other than, it was the perfect venue for a perfect day! Nine holes of best-ball team golf on a great course in beautiful weather capped off by an excellent luncheon at the Union, all to help raise money to send kids to Camp, the place where we spent some of the best and most memorable summers of our lives. And to top it off, close to $30K was raised for this cause…incredible!
Many thanks to Lou for all his efforts in putting it together and to everyone else who contributed…very cool and well done! All the best and looking forward to the 2nd annual."
Charlie & Kathi Buada
"I've volunteered at many fundraisers, including golf tourneys.  I've never experienced such an enthusiastic group of individuals, willing to give so graciously and generously as they did at the first annual CYO Alumni Golf Day.  We are blessed to have had this dynamic group making positive impacts on the lives of kids.  Thanks to Lou MacAdoo and all who attended. This is why those campers always sang, "Give us Lou on our bus, give us Lou Lou Lou…".
Jamie Sue Leanues-McClone
"The alumni golf tournament was a blast  My wife and I made a long weekend out of it on the Sonoma coast.  The golf itself was so fun for both seasoned and new golfers.   What a treat to play on that beautiful 9-hole course in the Redwoods in Monte Rio.  Great to spent time with so many old friends.  Lunch and socializing at the Union Hotel afterwards was like attending a camp reunion!  Best of all, we raised over $30,000 to send kids to the camp we love "  
Tim Rea