Caritas Creek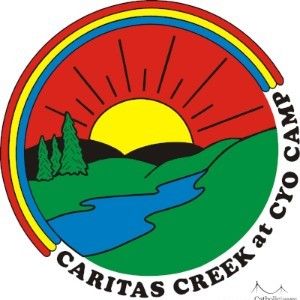 Click here for employment opportunities!
Caritas Creek at Catholic Charities CYO Camp is a comprehensive, 5-day residential environmental education experience for young people. The program offers a blend of age-appropriate science curriculum aligned with the Next Generation Science Standards and retreat style activities fostering social, spiritual, and academic development for youth from diverse backgrounds. One of the unique aspects of the program is the faith community-building experience of Caritas, where the focus is placed on recognizing the individual's unique gifts and strengths. Through hands-on exploration, Caritas endeavors to illuminate the divine in all things and build empathy and understanding for the natural world.
The experience begins and ends in the classroom, where students need it most. Teachers have access to online documents that cover practical issues, such as packing lists and consent forms and introduce preliminary activities and concepts. A Site Director then spends three hours visiting the classroom, working directly with the students to prepare them for a week at camp.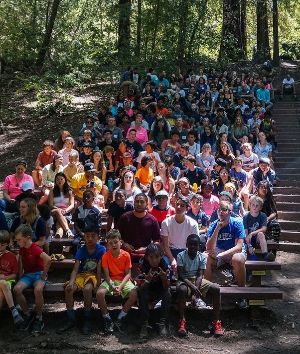 Students spend five days at the Catholic Charities CYO Retreat Center near Occidental, California. During the week, they are exposed to a series of themes, hikes, activities, and lessons designed to promote learning, awareness and character development on multiple levels: personal, social, environmental and spiritual. The week includes five primary hikes including an ocean hike and a night hike that add up to over 18 hours on-trail. There are also small group discussions, moral development activities, camp electives, classroom meetings, and a closing Celebration.
In the weeks following camp, a Site Director returns to the classroom for two hours to reinforce the experience and review the lessons the students have learned. The follow-up class visit offers ways for the students and teachers to continue their journeys as explorers, scientists, and agents of change.
Goals
The Goals of Caritas Creek Environmental Education are:
Creating a supportive learning environment by providing a natural setting, a faith community and an atmosphere that is both positive and safe and promotes diversity of cultures, ethnicities, and perspectives.
Using a variety of experiential teaching strategies meant to challenge and break established patterns and stimulate exploration, scientific inquiry, cooperation and development of new perspectives through play, stories, contextual teaching, moral discussions and activities spanning multiple disciplines.
Cultivating deep awareness related to a set of essential lessons meant to heighten awareness and provide a sense of connectivity, community, diversity, interdependence, responsibility, respect for nature, as well as the inherent value of living things and their right to pursue their basic needs.
Empowering individuals to make courageous choices, by promoting continuous awareness and growth, a pursuit of balance and responsibility in lifestyle and development, belief in self as well as something greater than the self and the choice of embracing change, diversity, harmony, and honor as a life path.