Catholic Charities encourages EVERYONE living in the Bay Area to complete the 2020 Census, from the very young to the very old, citizens and non-citizens, the housed and the unhoused.
Funding that will help Bay Area communities recover from COVID-19 and prosper for the next decade comes from us having an accurate count in the 2020 Census.
The time is now!




Simple step-by-step instructions provided.
Help us spread the word about Census 2020 to your friends, family, colleagues, and faith communities so we can thrive as a community.

Get counted today.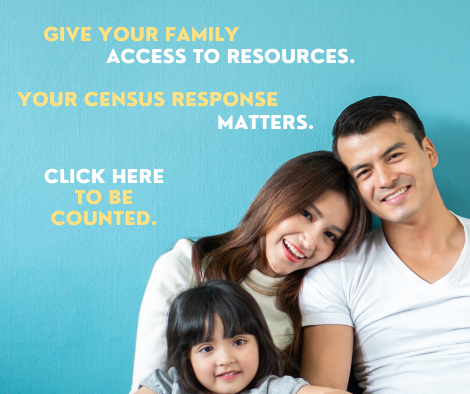 Why is counting everyone important?
Funding
Census population data determine how billions of dollars in federal funding will reach our families every year. By filling out the form, your answers help determine funding for:
• Public libraries, Head Start, and childcare.
• MediCal, Medicare Part B, and coverage for uninsured children.
• Supplemental Nutrition Assistance Program (SNAP aka CalFresh); Women, Infants and Children (WIC), and the National Lunch School Program.
• Highway construction and emergency disaster response.
• Affordable housing, Section 8 projects and public housing for the homeless.
Fair Representation
The 2020 Census will determine the number of representatives California has in the U.S. House of Representatives and the number of votes we have in the Electoral College. Your information will be used to redraw state and local legislative district boundaries.
Demographic data derived from the census are used by lawmakers, businesses and others to determine where communities need new schools, new clinics, new roads, and more emergency and other services for families, older adults, and children.  With all that is at stake, we must all stand up and be counted.
The President's recent memorandum to exclude undocumented immigrants from census data used for congressional apportionment does NOT impact the current Census 2020 operation or the fact that there is no citizenship question on the census form. 
See City and County of San Francisco statement.
Is Census data confidential?
Yes. Information collected during the 2020 Census can't be shared or used against you in any way. Your information is only used to generate statistics, it can't be shared with immigration or law enforcement agencies, and it can't be used to determine your eligibility for government benefits. Your privacy and security are taken seriously.
Census responses are confidential and protected under Title 13 of the United States Code. Census Bureau employees swear a lifetime oath to protect respondent data.
For more information or to or learn more about Title 13, visit The 2020 Census and Confidentiality.
El Censo del 2020 y la Confidencialidad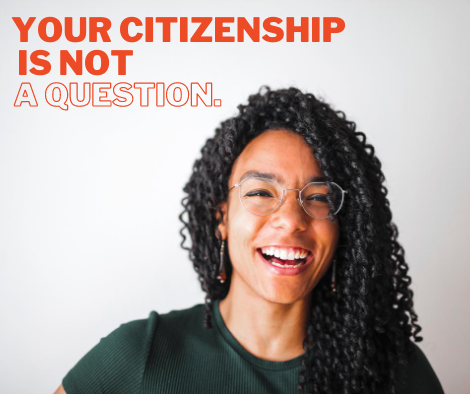 The 2020 census does not ask about citizenship. Access to important resources in the community such as hospitals, schools, and other funding depend on your participation.